Why am I missing songs?
Rockbot will only sync over songs we have licensing for.  So if you have a playlist with 100 songs in Spotify or iTunes, you may notice the playlist shows 70 songs in Rockbot.  That means we have licensing for 70 of the 100 songs.
How do I import more of my missing content?
Once you've imported your playlist, the Rockbot system will automatically refresh and add content as it becomes available in our library.  This process takes place once per day.
What if I don't want it to refresh?
If you've created the perfect playlist and do not wish to have it automatically sync, you can always turn off that feature.  Just follow this path:
Go to Rockbot.com > Sign In > Select "Playlists" > Pick the Playlist list >
Click "Disable Auto-Refresh" > All Done!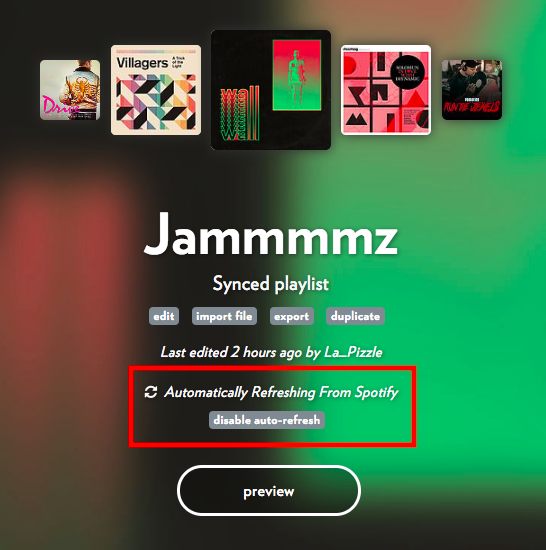 Still have questions?  Shoot us an email at support@rockbot.com and we will be glad to get you rockin'.