Changing your photo is easy! Your profile picture can be updated either on the web dashboard or the Rockbot Request App for DJ's.  Just follow the instructions below.
Where do I change my photo?
In the web dashboard: Follow this link to update it on the Rockbot Dashboard.
In the Request App: Check into a venue > Click the "You" icon in the lower left > Click on the camera icon > Select a photo from your phone.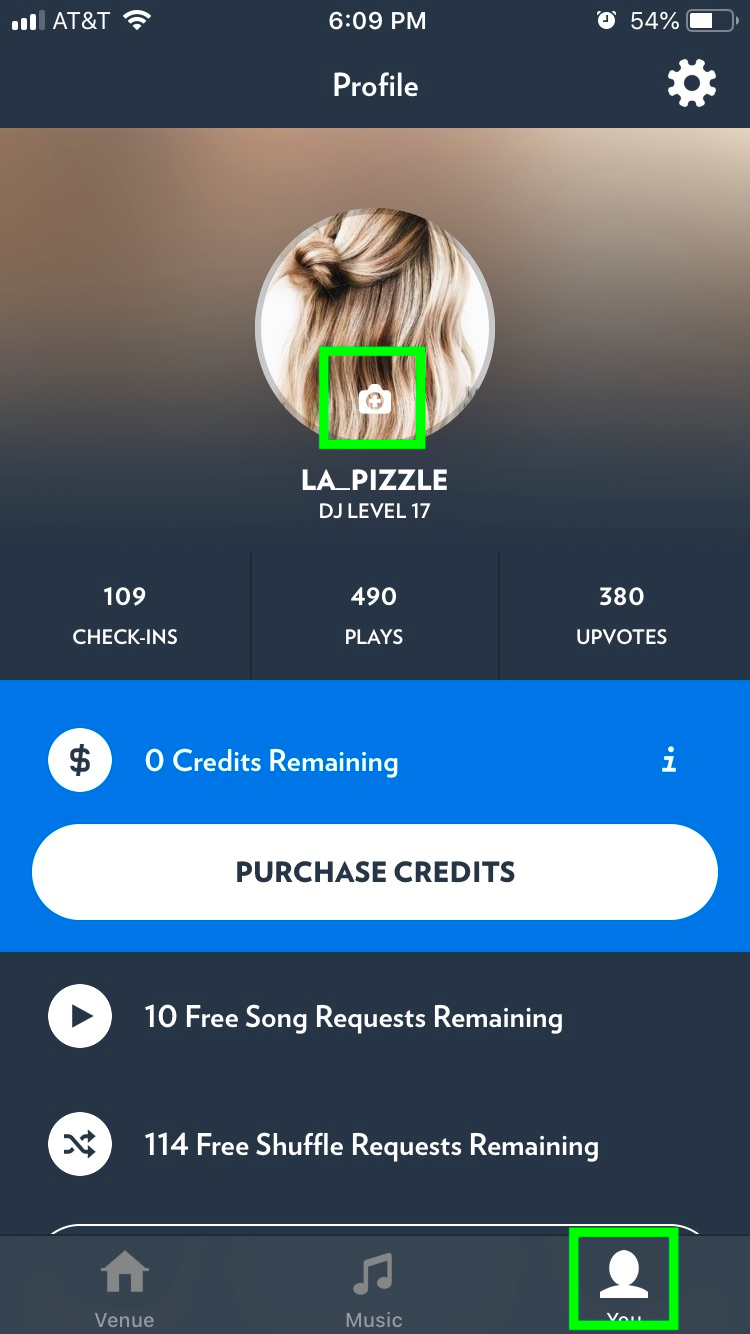 How do I set my profile photo?
If you just added a new photo and you didn't have one previously set as your default, that new photo will be your profile photo.
If you would like to change your profile photo, simply click the "Set Default" button associated with the desired photo or upload a new photo. 
How do I remove a photo?
Simply click the "Delete" button associated with the desired photo you would like to delete.
If you delete your profile photo, you will have to set a new one. We will set a temporary image for you.
If you delete all of your photos, we will set one of our defaults for you.
How long will it be before my photo is live?
Uploaded photos are reviewed by our staff for approval within 12-24 hours.  99% of images get approved.  However, images which contain nudity or might be deemed offensive will be deleted.
Rockbot reserves the right to deny or decline any photo based on our sole discretion.