Use the Rockbot Sonos integration to stream your Rockbot venue directly to your speakers via the Sonos Controller. If you already have a Rockbot business account, just follow the instructions below otherwise create your business account first be heading here.

Installing the Rockbot app to your Sonos Controller:
Open the Sonos App and click on the menu button in the upper left
Click Add Music Services from the menu on your Sonos Controller app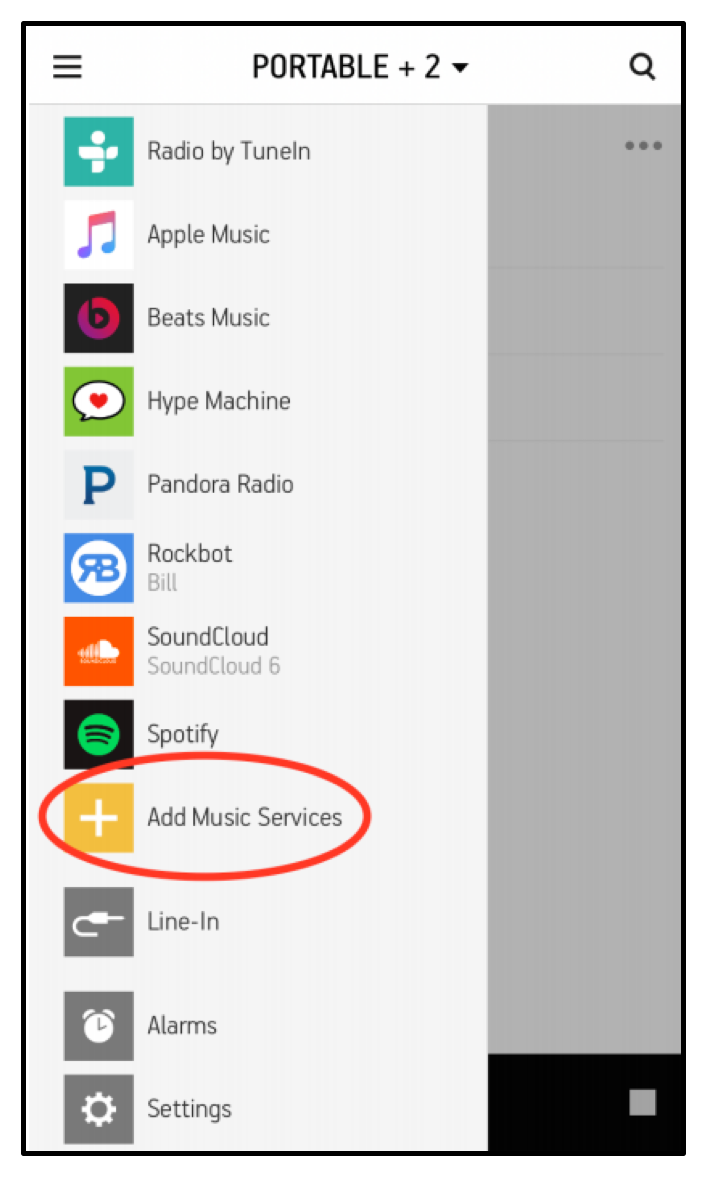 Scroll down and locate Rockbot in the list of Music Service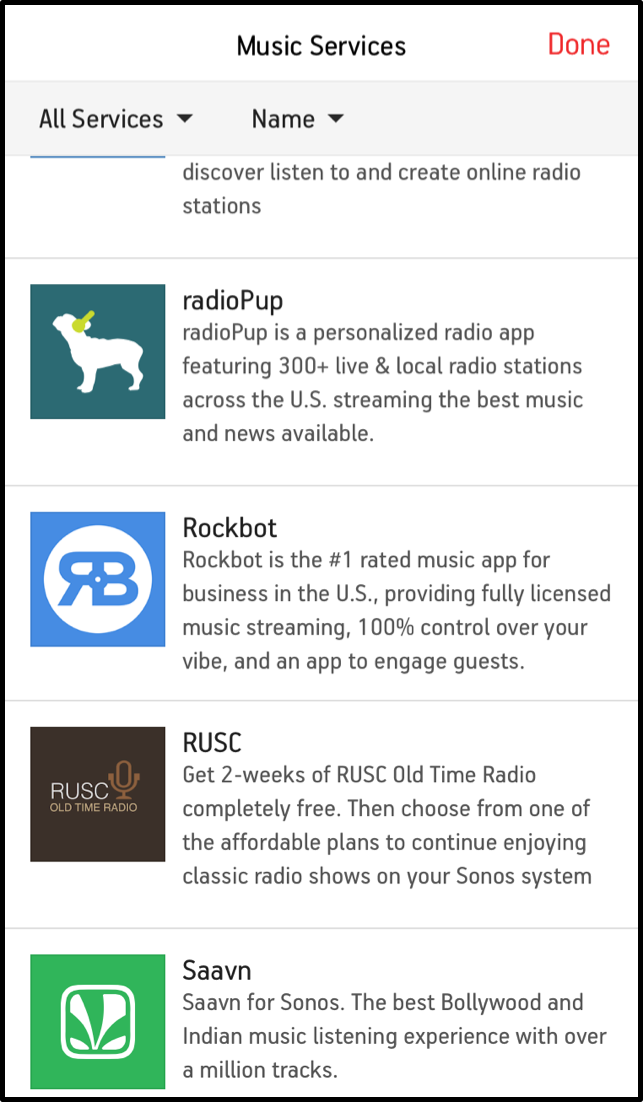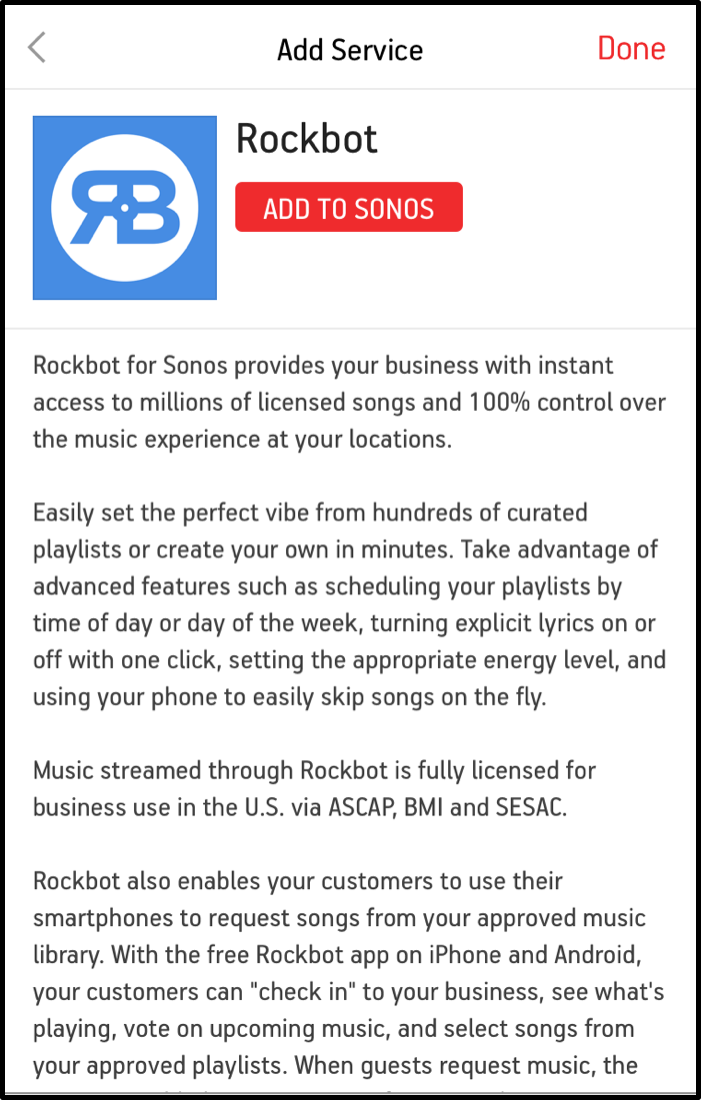 Select I Already Have an Account option and select Authorize. If you do not have a Rockbot business account yet, select I'm new to Rockbot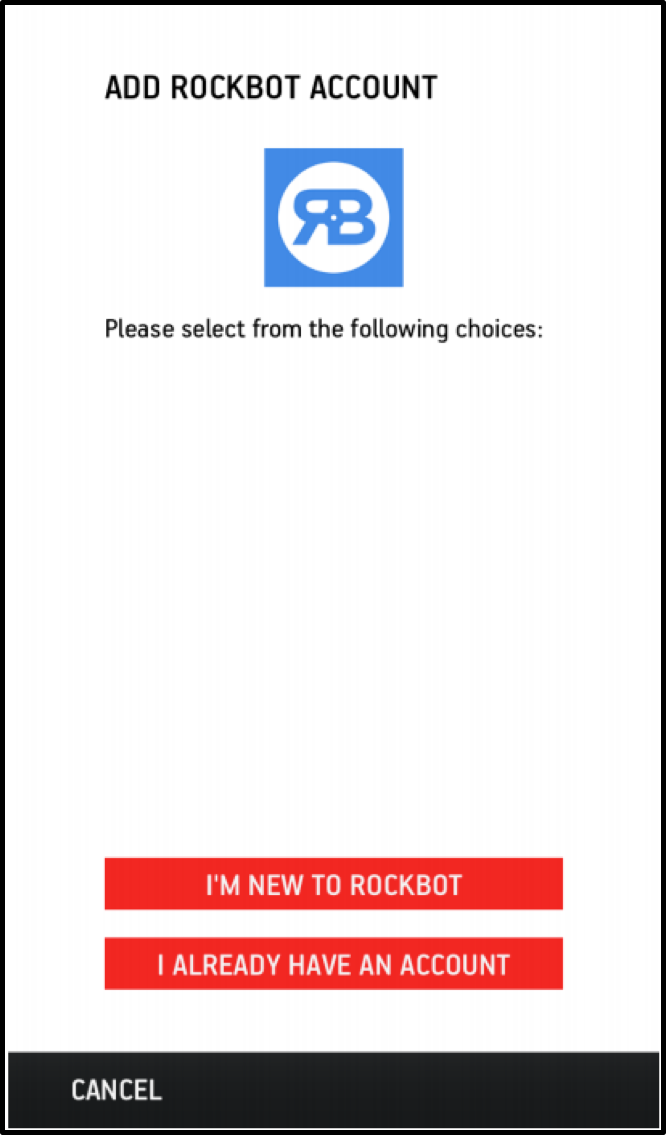 Enter in your username and password to your Rockbot business account. If you forgot your password click here to send yourself the reset link.
Switch back to Sonos App to give your account a name, select Done and lastly Play Music
Use your web portal or Rockbot Remote to control and adjust the music
Tip: If the venue is listed but disabled, make sure any other players running in a browser or mobile device are stopped and wait a few minutes.
If you encounter an error- contact support@rockbot.com with the exact messaging you're receiving to troubleshoot further. 
Head here to learn how to connect your Rockbot Player to your Sonos speaker. 
Visit rockbot.com/sonos to learn more.
Keywords: Sonos install Sonos Speakers