There are two ways to integrate Rockbot with your Sonos speaker system. If you already have a Rockbot Business account, just follow the instructions below otherwise create your business account first be heading here. Visit rockbot.com/sonos to learn more.

Method 1- Utilizing the Sonos Controller
Use the Rockbot Sonos integration to stream your Rockbot venue directly to your speakers via the Sonos Controller.  You can install the Rockbot app to your Sonos Controller by following the steps below:
1) Click Add Music Services from the menu on your Sonos Controller app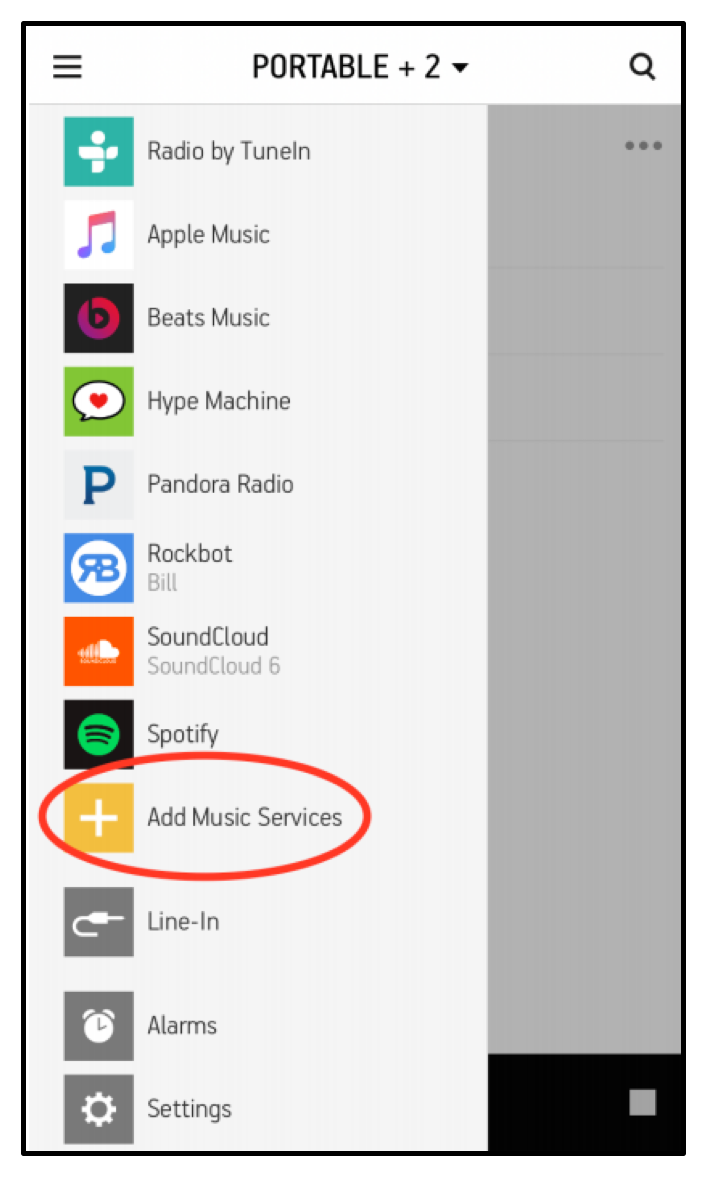 2) Find Rockbot in the list of Music Services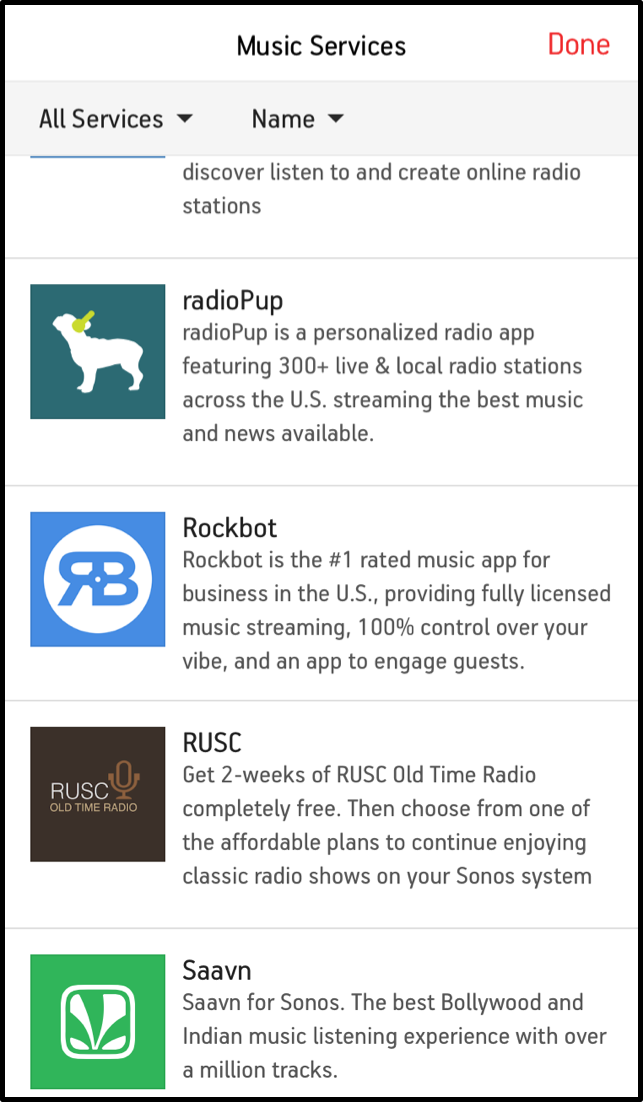 3) Select Add to Sonos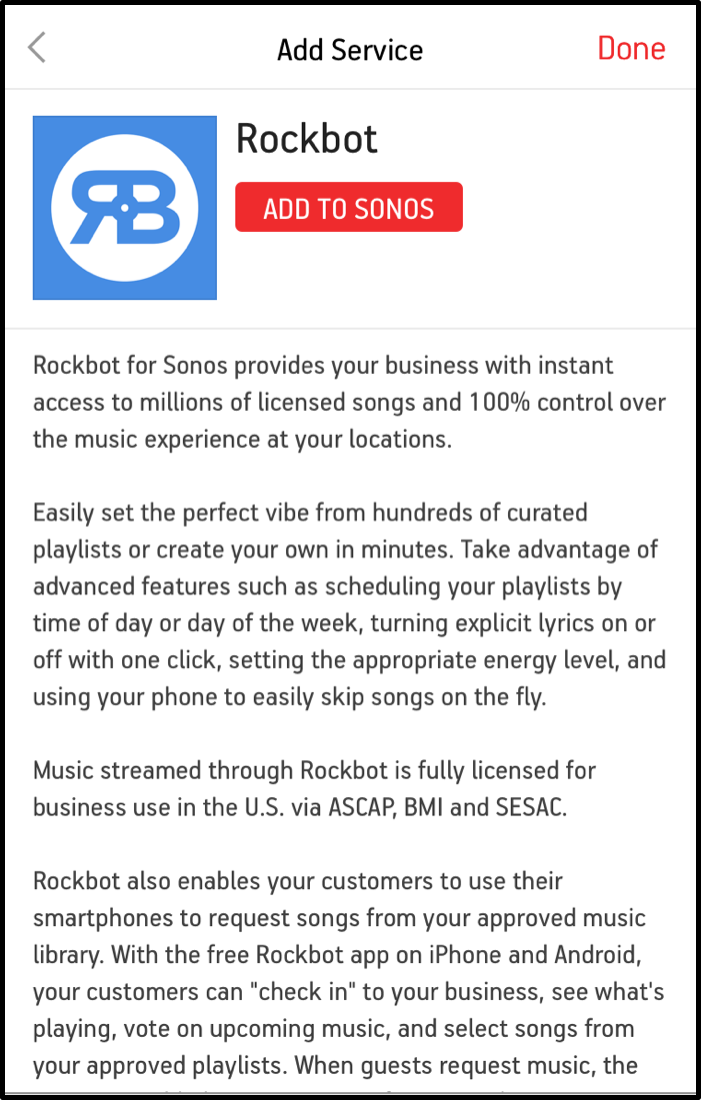 4) Select I Already Have an Account. If you do not have a Rockbot business account yet, select I'm new to Rockbot.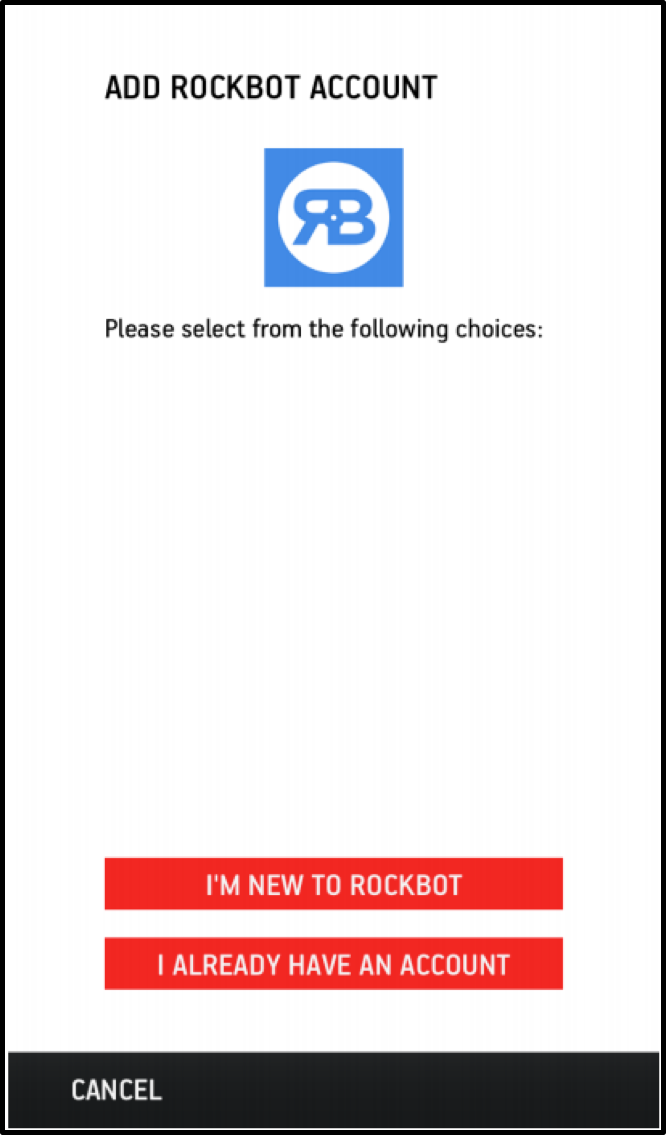 5) Select the link presented and login with your existing Rockbot email/password. If you forgot your password click here to send yourself the reset link. 
Your venue should now show up when you return to the Sonos app.  Selecting it will start the stream.
Tips: If the venue is listed but disabled, make sure any other players running in a browser or mobile device are stopped and wait a few minutes.
Method 2- Connecting the Rockbot Player to Sonos Connect or Play:5
If you already have a Rockbot Player and would like to take advantage of the advanced buffering and auto-start/stop offered by the player, follow the steps below to connect the device:
1) Connect the Rockbot Player to the Line In connection on your Sonos Play:5 or Sonos Connect device.
2) Select "Line-In" from the menu on your Sonos Controller and select play to start streaming
Tips: Make sure Audio Compression is set to Compressed under Settings > Advanced Settings if choosing Method 2. 
Keywords: Sonos install Sonos Speakers