Yes!  You can use your Amazon Fire TV or Fire Stick to power a Rockbot Display on one of your TVs.
The Rockbot Display app will show your currently playing song on Rockbot, upcoming tracks, and your business specials. Note: this application does not play audio, and is meant to accompany another Rockbot Audio Player at your business.
Get the Rockbot Display application from the Amazon App Store here
Enter your numeric Venue ID when prompted.  You can find your Venue ID in the URL of your Rockbot dashboard.
You should see your Rockbot Display and the currently playing song on your TV!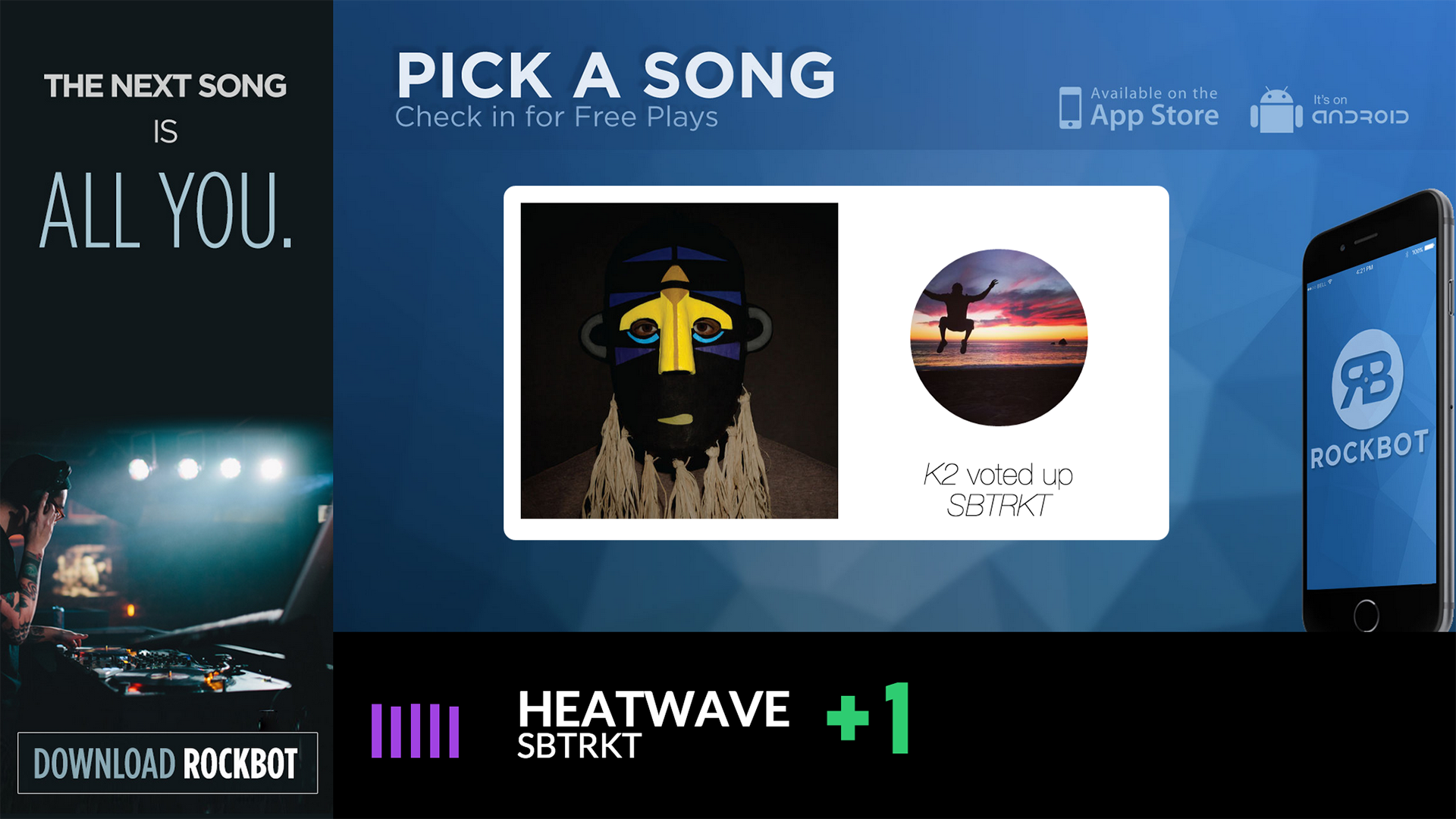 To unlink your Venue ID, from your Fire TV go to Settings > Applications > Manage Installed Applications > Rockbot Display > Clear Data
Keywords: firestick