Adjusting the volume level output of your Rockbot Player can be two ways.
#1 When logged into your Rockbot dashboard, click on the Music icon and select Music Settings from the top toolbar. The volume level ranges from 1-10 automatically defaulting to a level 7. By clicking edit under player volume, the volume level can be increased or decreased to its desired level.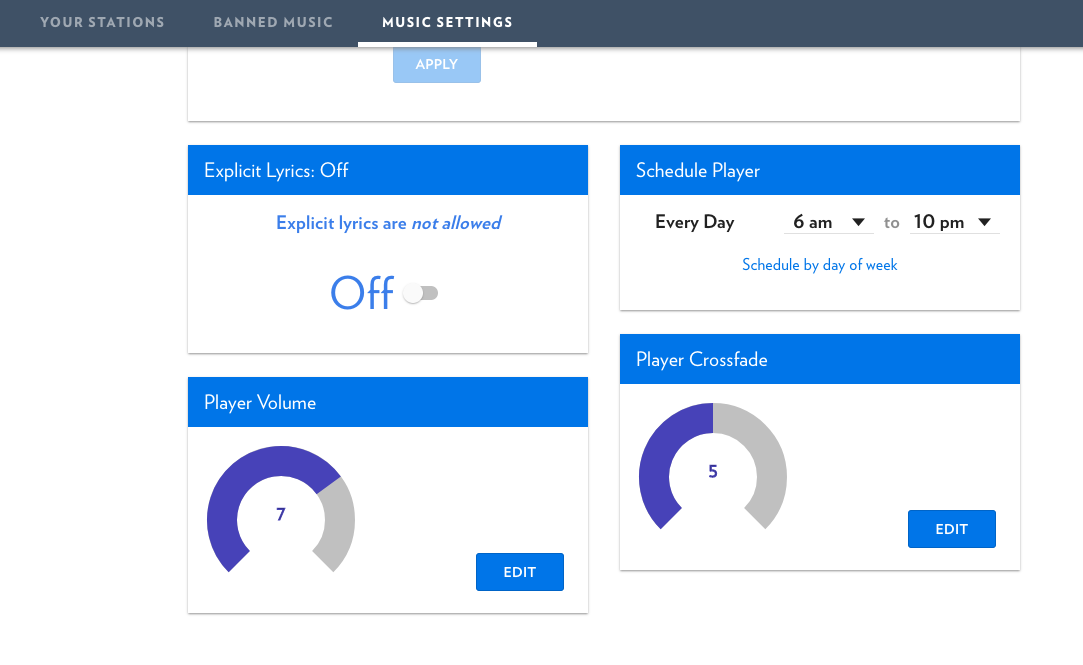 #2 Through the Rockbot remote app, a scroll bar is located at the bottom of the main screen of the app that will allow you to adjust the volume level of your Rockbot player.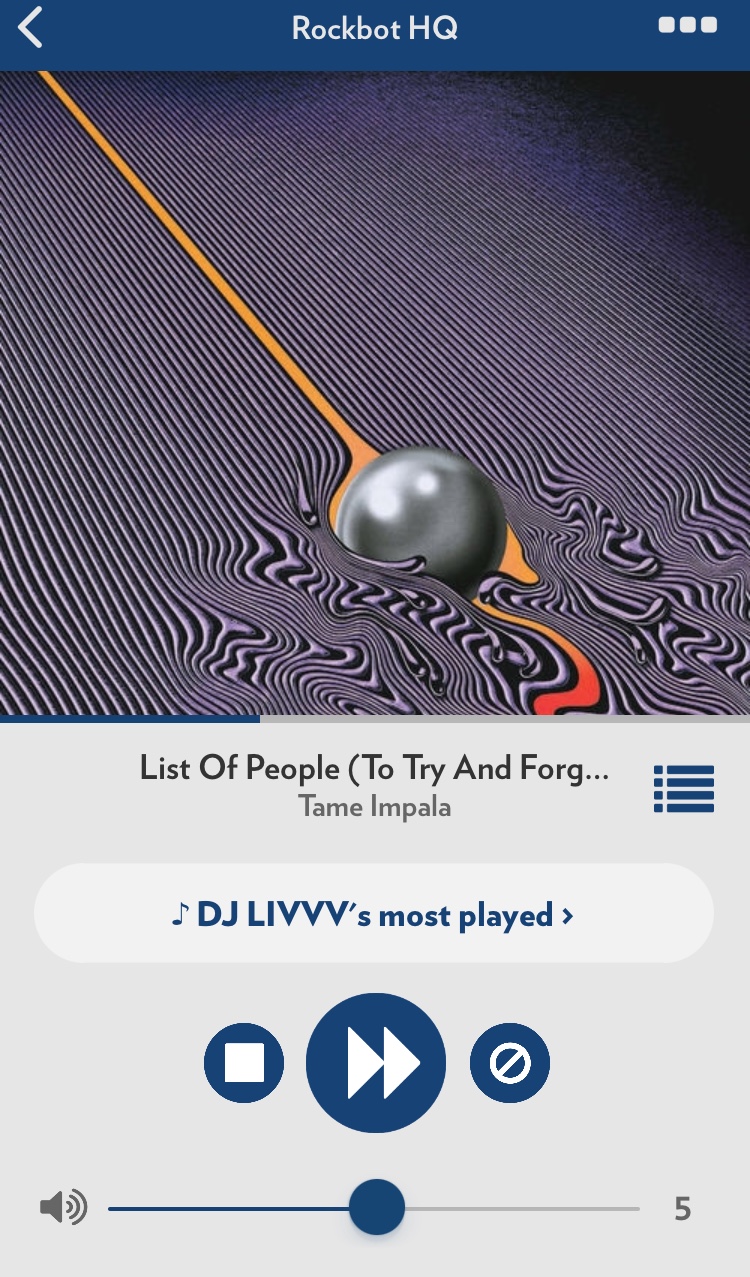 If you find the volume level needs to be adjusted above a level 10 locate the volume settings directly on your amplifier/receiver or wall panel to increase after adjusting the level of your Rockbot Player. 
Contact your Rockbot venue manager or our support team at support@rockbot.com or 415-813-6020 Ext 1 if you are unable to access your volume setting on Rockbot and need further assistance.