If you have a Rockbot Player you will technically have 2 different sets of volume controls - the Rockbot Player and your speaker system. Traditionally the volume is controlled through your audio system. Your audio system should provide the best audio quality for your business. With that being said, Rockbot offers an extra feature which enables you to further adjust your audio output.
When should I adjust the Rockbot Player Volume?
When you adjust Rockbot's volume control, you are adjusting the voltage output of the Rockbot player. This will assist you in further calibrating your audio levels.  It is typically not necessary to adjust the music volume within the Rockbot Dashboard. However, if you do, Rockbot recommends setting the control to a nominal level that most systems are calibrated to and/or looking for.  Rockbot's default setting is a 7 which = 1V RMS.
NOTE: Rockbot's minimum audio level is 1 (200mV) and our maximum is 10 (2V).  Rockbot's Player output is configured for commercial grade audio systems.  If you're using consumer level equipment or a home theater system, we do not recommend adjusting the Rockbot volume control beyond a 7/10 because it may damage your audio equipment.
How do I adjust the Rockbot Player Volume?
You can adjust the volume level output of your Rockbot Player 2 different ways. 
Option 1 - Desktop/Laptop Dashboard
#1 When logged into your Rockbot dashboard, click on the Music icon and select Music Settings from the top toolbar. The volume level ranges from 1-10 automatically defaulting to a level 7.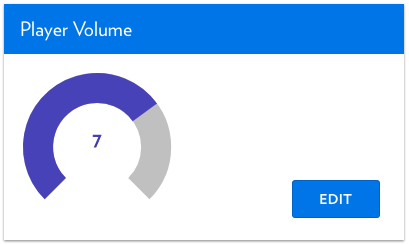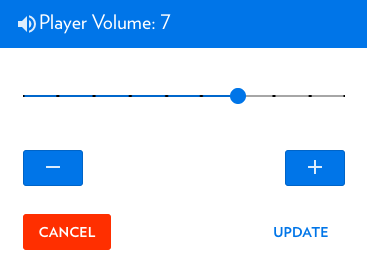 Option 2 - Rockbot Remote App
Through the Rockbot remote app, a scroll bar is located at the bottom of the main screen of the app that will allow you to adjust the volume level of your Rockbot player.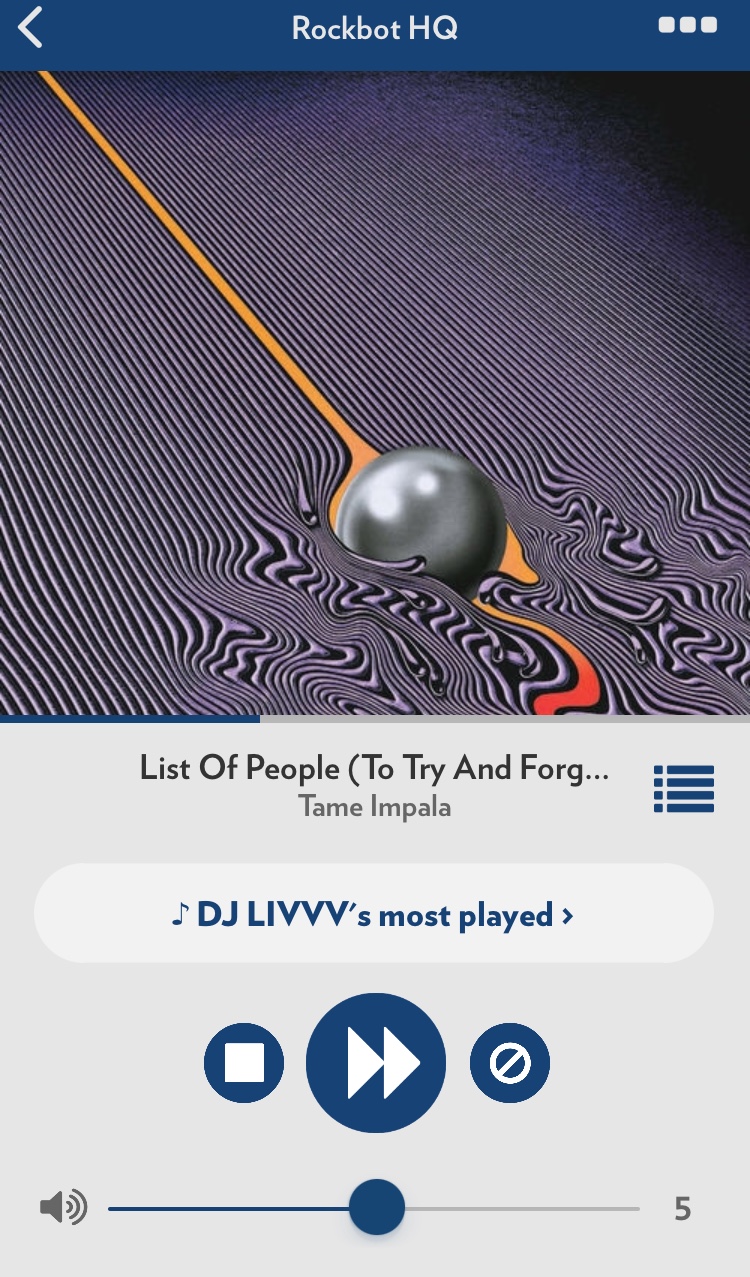 Contact your Rockbot venue manager or our support team at support@rockbot.com or 415-813-6020 x1 if you are unable to access your volume setting on Rockbot and need further assistance.