Related Article - How do I update my billing information? 
Access your Rockbot Dashboard
Only the Venue Manager will be able to access and update billing information (How do I change my venue manager?).  Billing information can be accessed and update via the settings icon.
Click the tab for Billing > Billing History to view past invoices.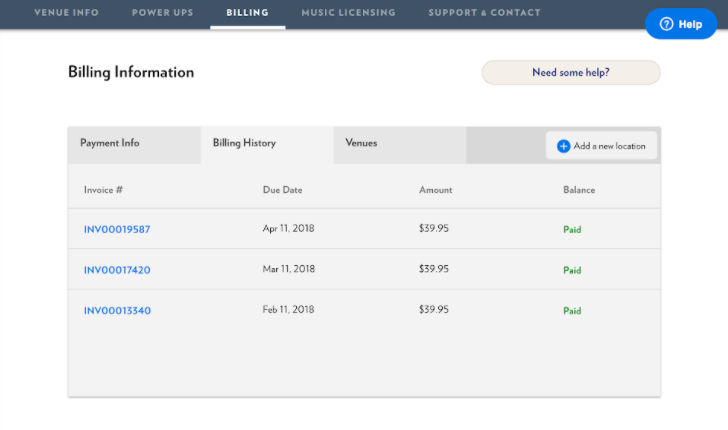 Update the Billing Source
Follow the above path (Settings Icon > Billing > Payment Information) to review and update your credit card.  You can also set up a Bank Account payment method.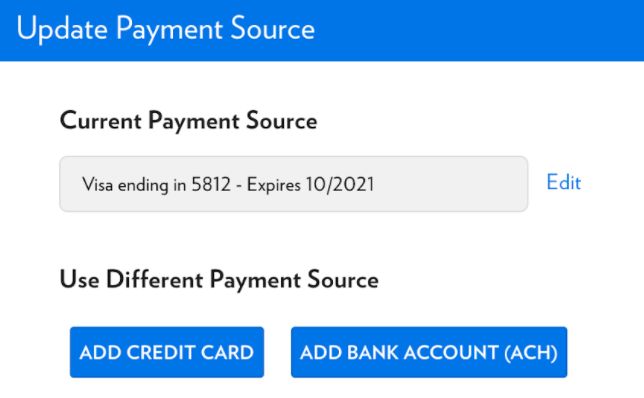 Can't find what you need?
*A member of the Rockbot team will be in touch with you within 1 business day.