Does your customer base vary from the week to the weekend? Or do want to evoke an actual throwback vibe on Thursdays? If so, you may want to create multiple stations.
This is a great feature for gyms, restaurants, bars, retail and much more!
On the schedule tab hit 'New Schedule', and use the three dots to re-name it to what you'd like for it to be called.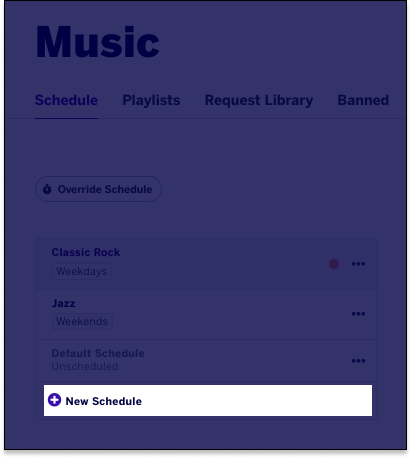 On the top right of the schedule you've selected, select the days you want the specific schedule to play.