Yes!  Staff members with Music Permissions can utilize the Change Playlist (override) feature in the Rockbot Remote App.  Just follow the screenshots below.
Step 1: Click the index option in the bottom right corner.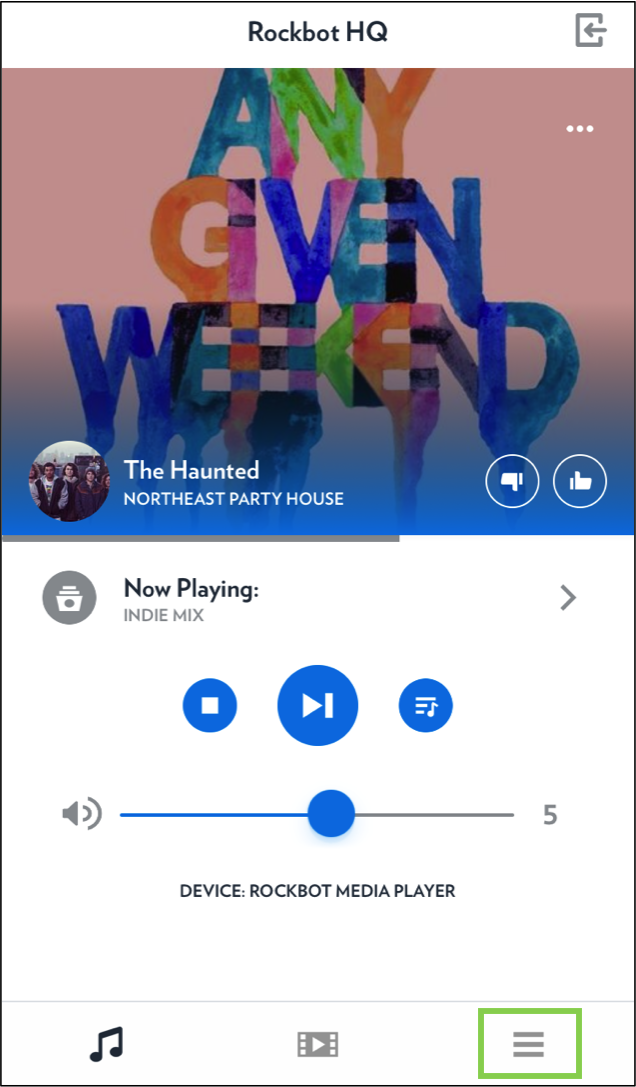 Step 2: Select the option to "Change Playlist". This is the Override feature in the Remote App.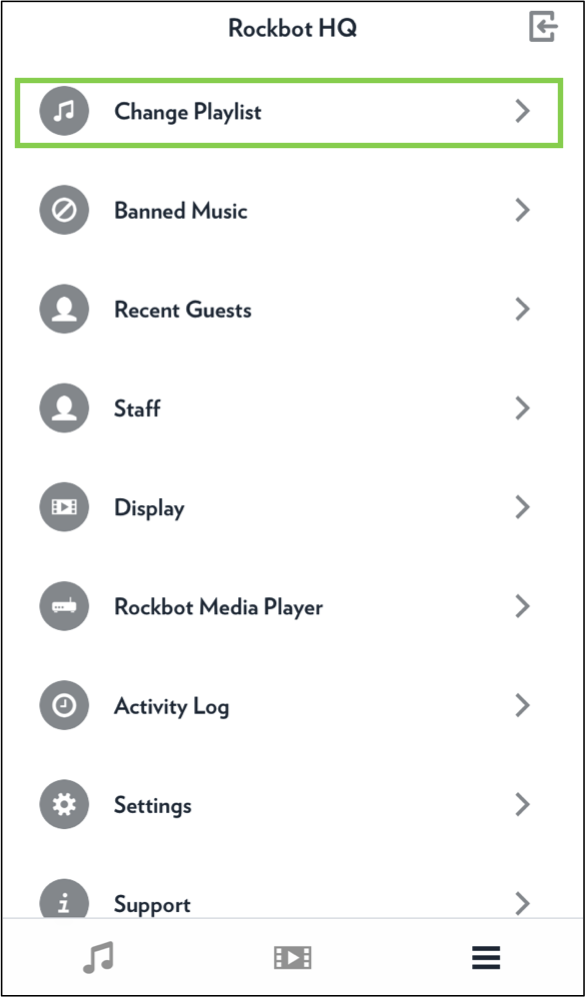 Step 3: Select the playlist you would like to override your station with.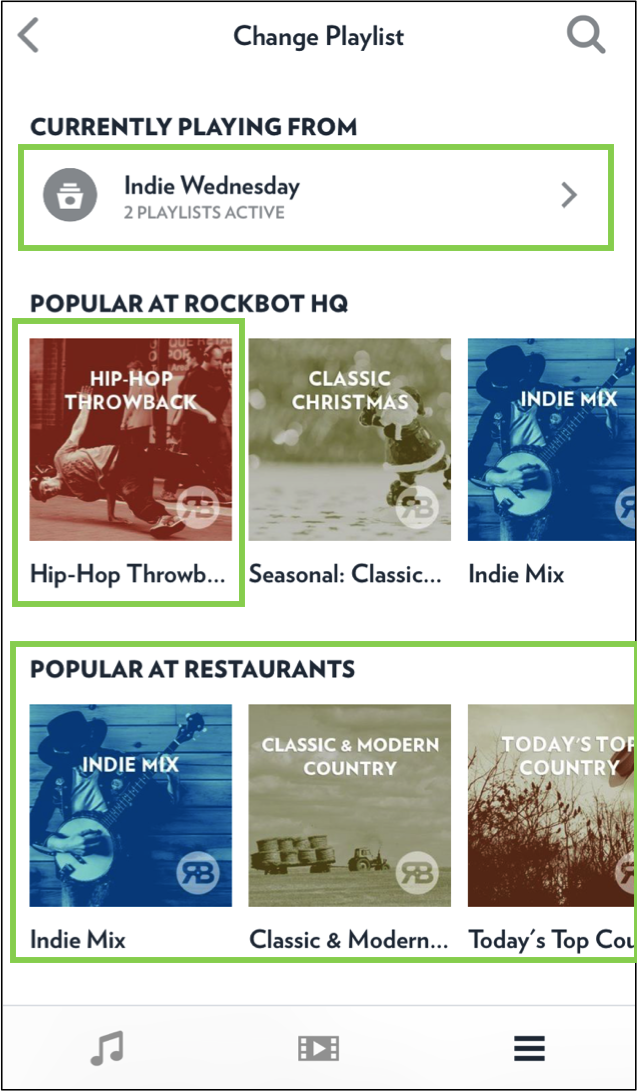 Step 4: Set the time (in minutes) that you want the override to play. (Max of 6 hrs.)