How can I suggest a song?
Did you search for a song or artist you wanted to play only to discover the song and/or artist is currently unselectable or grayed-out? Good news! You can now notify the venue you are checked into of your song preferences. Simply click on the song icon within the Rockbot Request DJ App to send a notification directly to the business you are at.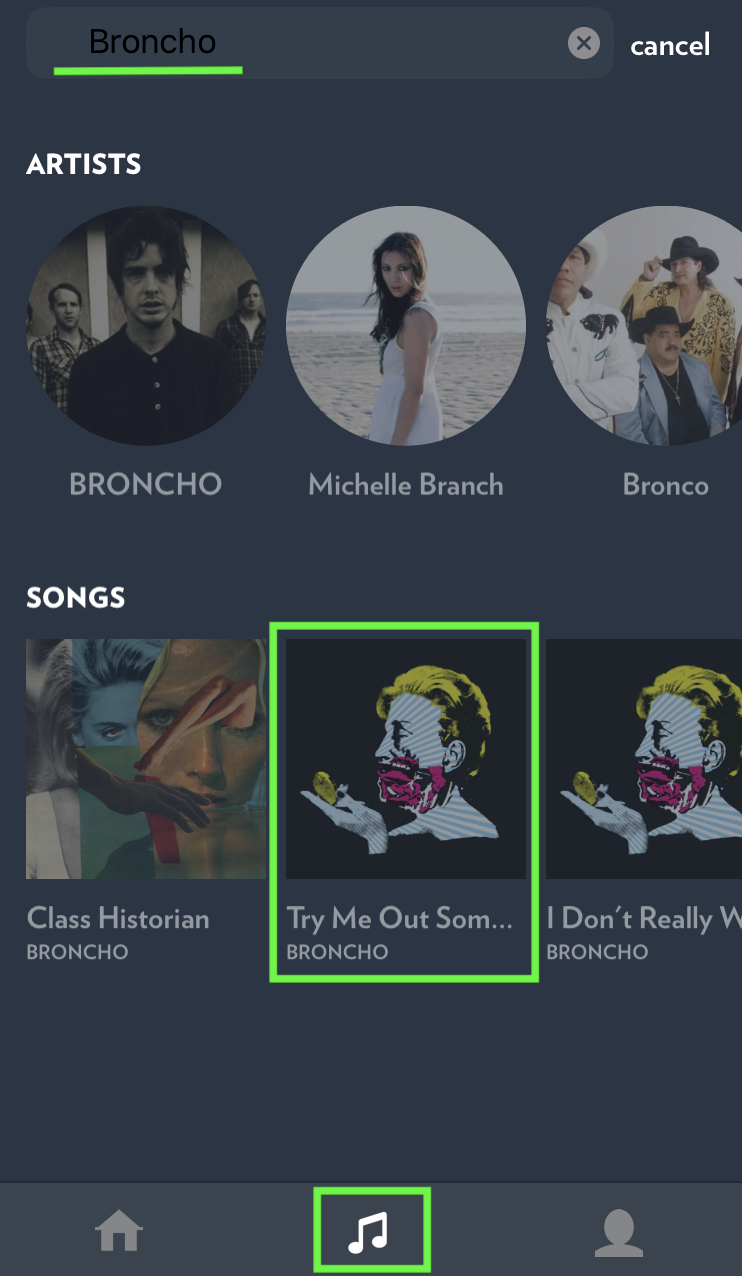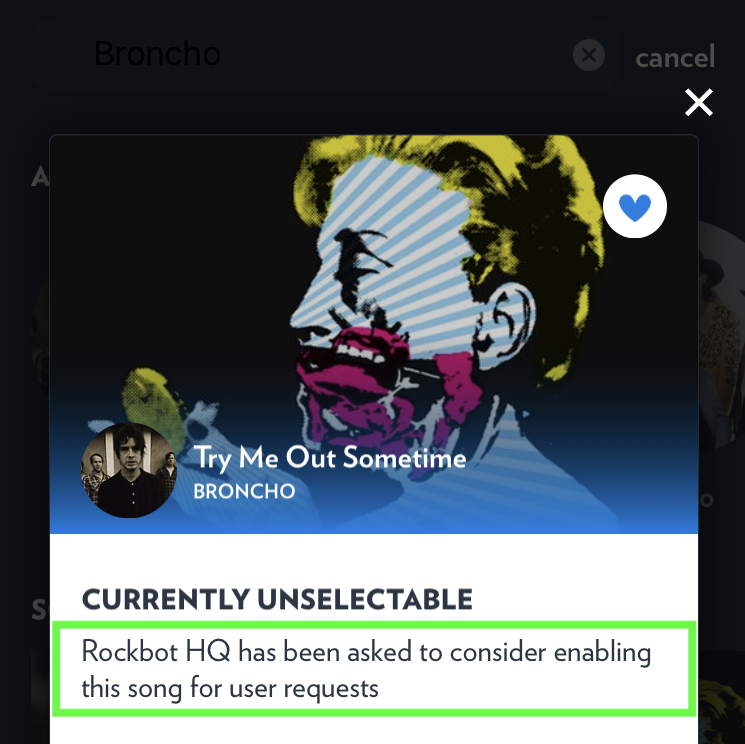 Cool. Now What?
Once you click on the song, it sends a song suggestion notification to the business you are checked in at. They can then review suggested songs and opt to add them to their available library of selectable music.
But why bother?
Businesses want to know about your musical preferences too! This helps them adapt the experience within their venue(s) and customize it to their customer's unique preferences. A win-win for everyone!
Related reading: How can I learn what my customers want to hear?