Do I need a particular Rockbot subscription?
If you have our Rockbot Request (formerly Engage) subscription, you can limit or expand the music playable within your venue (related: How do I set the music allowed at my venue?). In limiting the music, songs can become disabled which your customer base would like to hear.
Rockbot is unique in that we allow your customers to directly communicate their song suggestions to you.
How can I see what my customers want to hear?
Step 1: In the Rockbot Remote App for Business, select the venue you would like to review > Log into that location.
Step 2: Once logged in > Click the 3 bars in the bottom right
Step 3: Scroll down to the "User Suggested Songs" section
Step 4: Click on each song to "Enable" or "Ignore" the suggestion.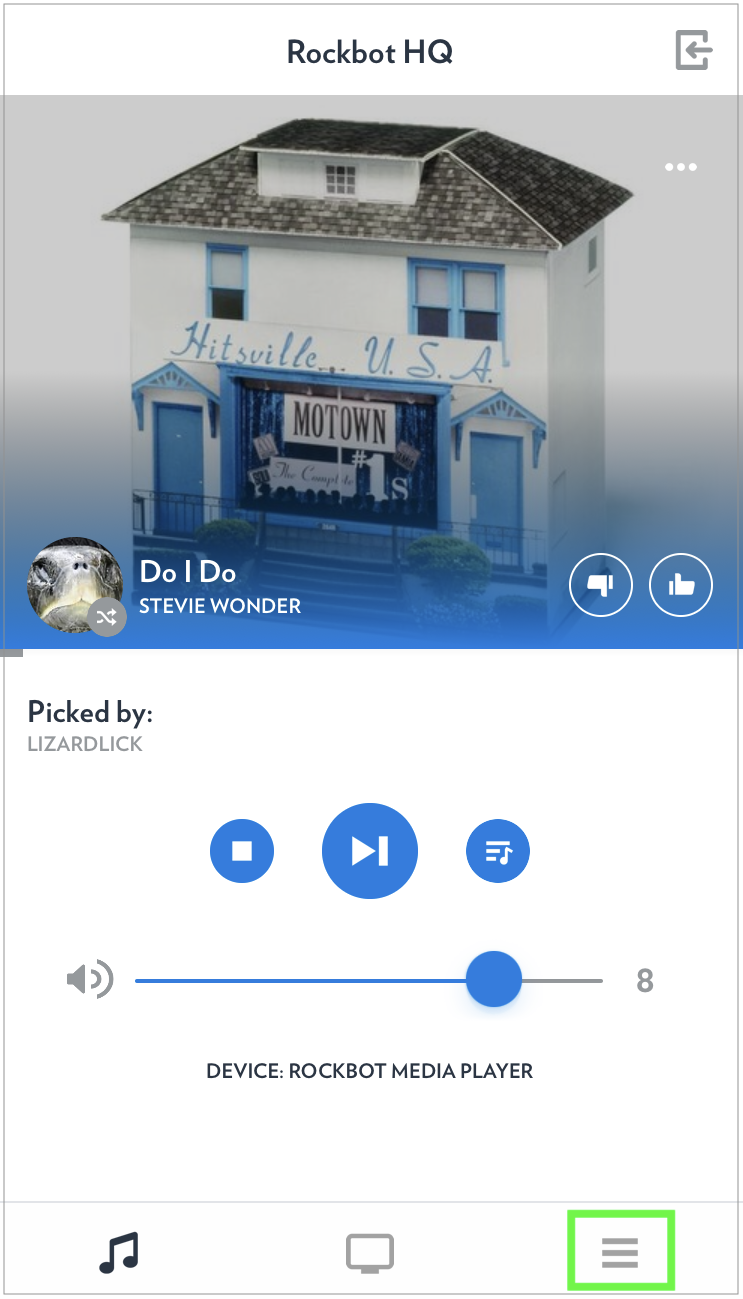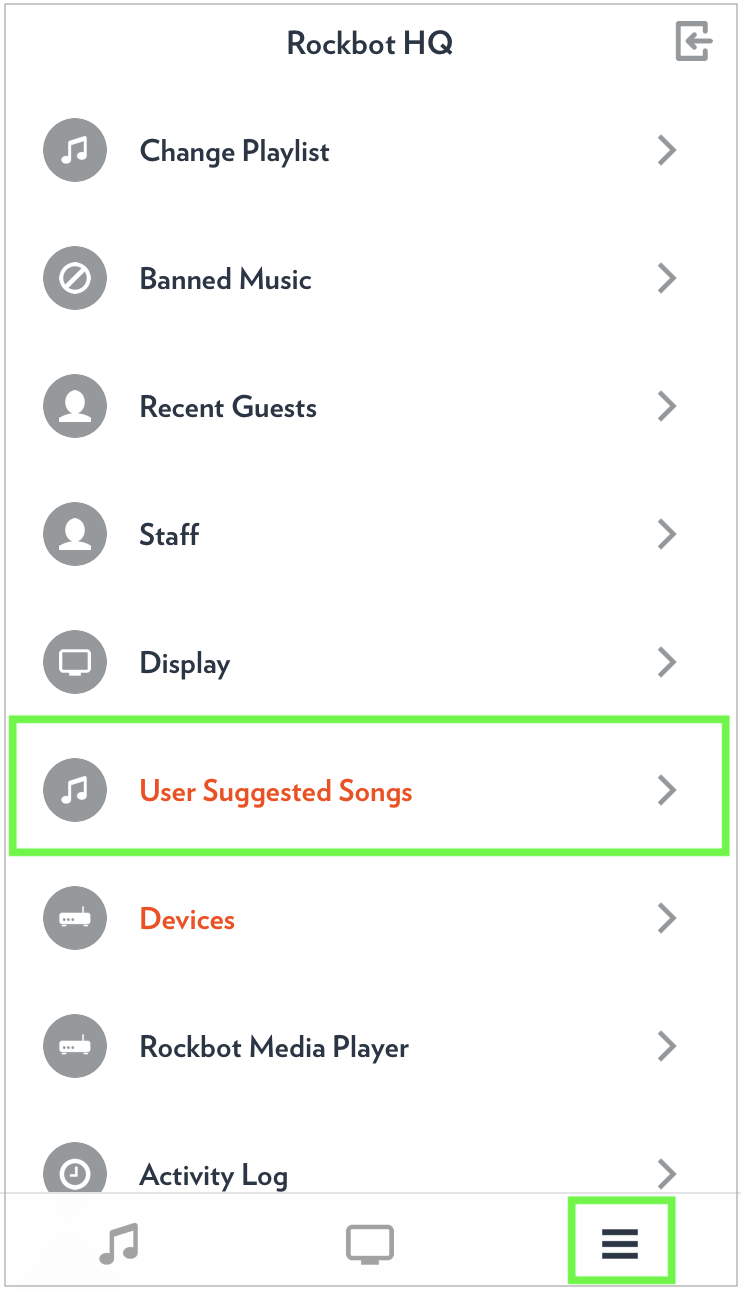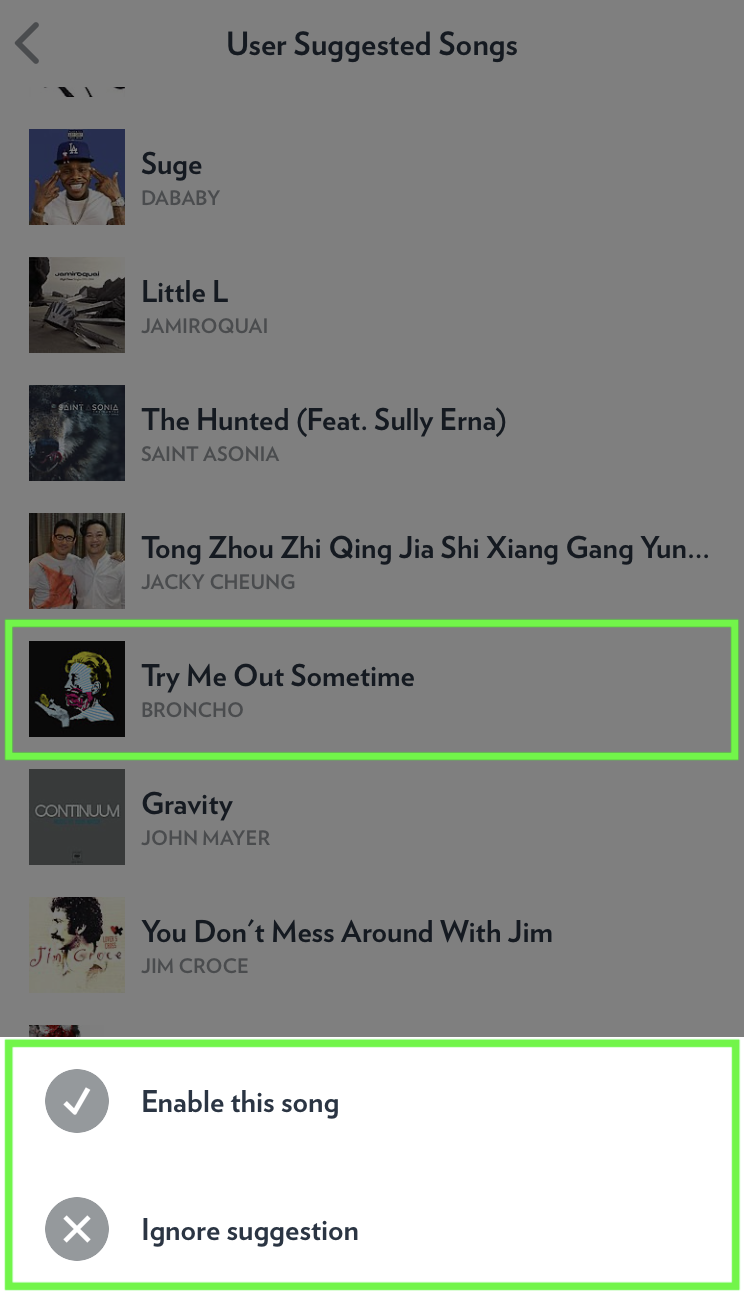 What do my customers experience?
This article outlines the Rockbot DJ User experience: How can I suggest a song to play?
Need further assistance?