The Asset Library is your repository of all your marketing assets - Images, text, audio files, video, embedded web views, and anything else you might include in a Campaign all live here.
Uploading and creating assets
You can add assets at any time by clicking the blue "Add New Assets" button at the top right of the Library.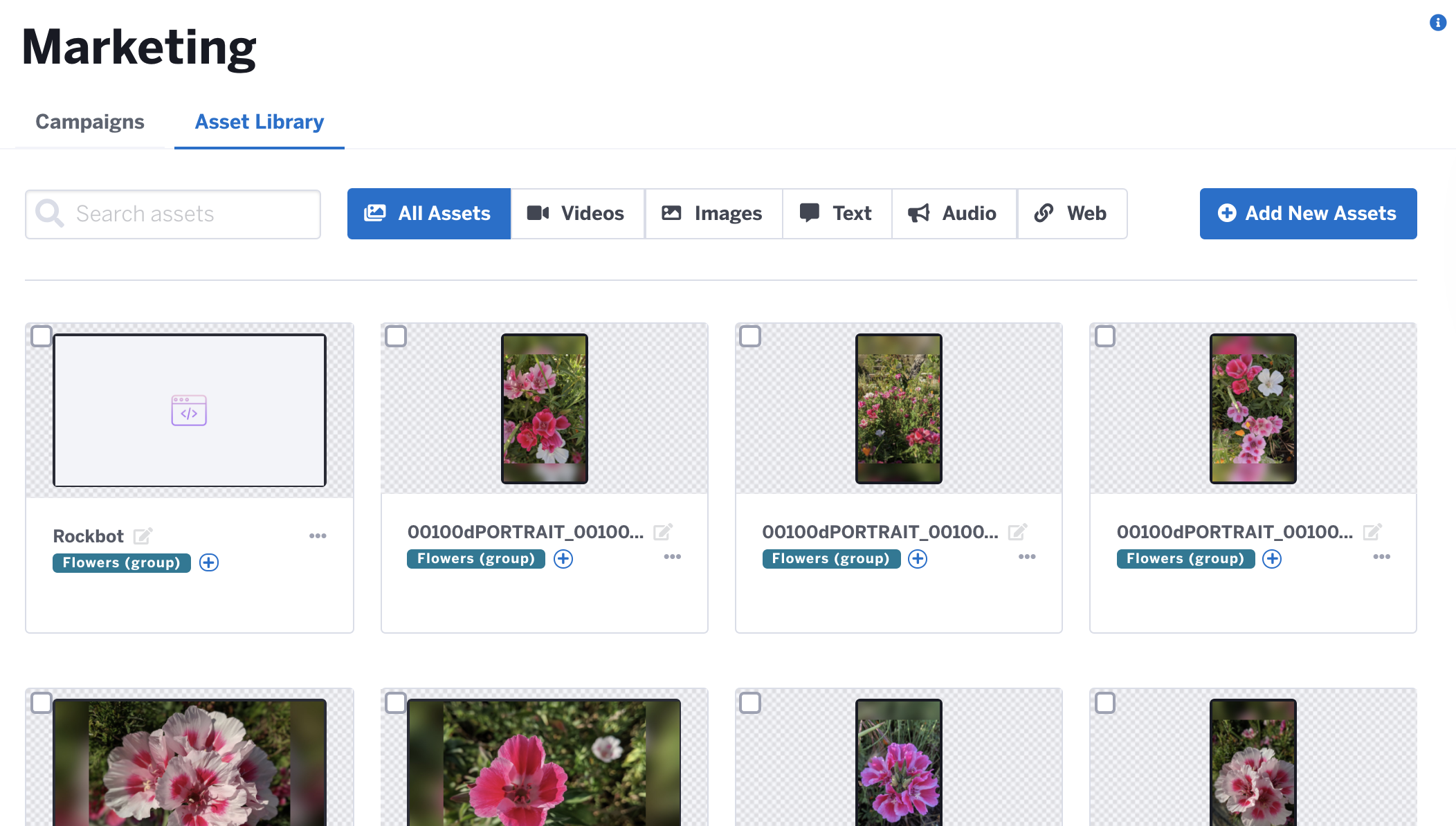 First, you'll select an asset type
Selecting the type will launch either an upload dialogue or a configuration dialogue, depending on the asset type. You can easily upload multiple assets at once, including assets of different types. Once your upload is complete, your new assets may take a few moments to process and become available.
Limiting Asset availability
Within large organizations it is common to have different people in charge of creating assets and scheduling campaigns. By limiting an Assets availability you can ensure that that specific asset will only show within a specific date range - even if it's added to a campaign that includes other dates.
All Asset types within Rockbot support this date limiting and it can be set from the asset editor.
Uploading Assets
Selecting a single asset to upload will launch the asset editor, with the option to Save and complete the upload. Exiting this screen without saving will result in the asset not being added.
From this editor you can easily name your asset, control the orientation, limit when it will be available to schedule, add it to a campaign, or even create a new campaign with just this single asset.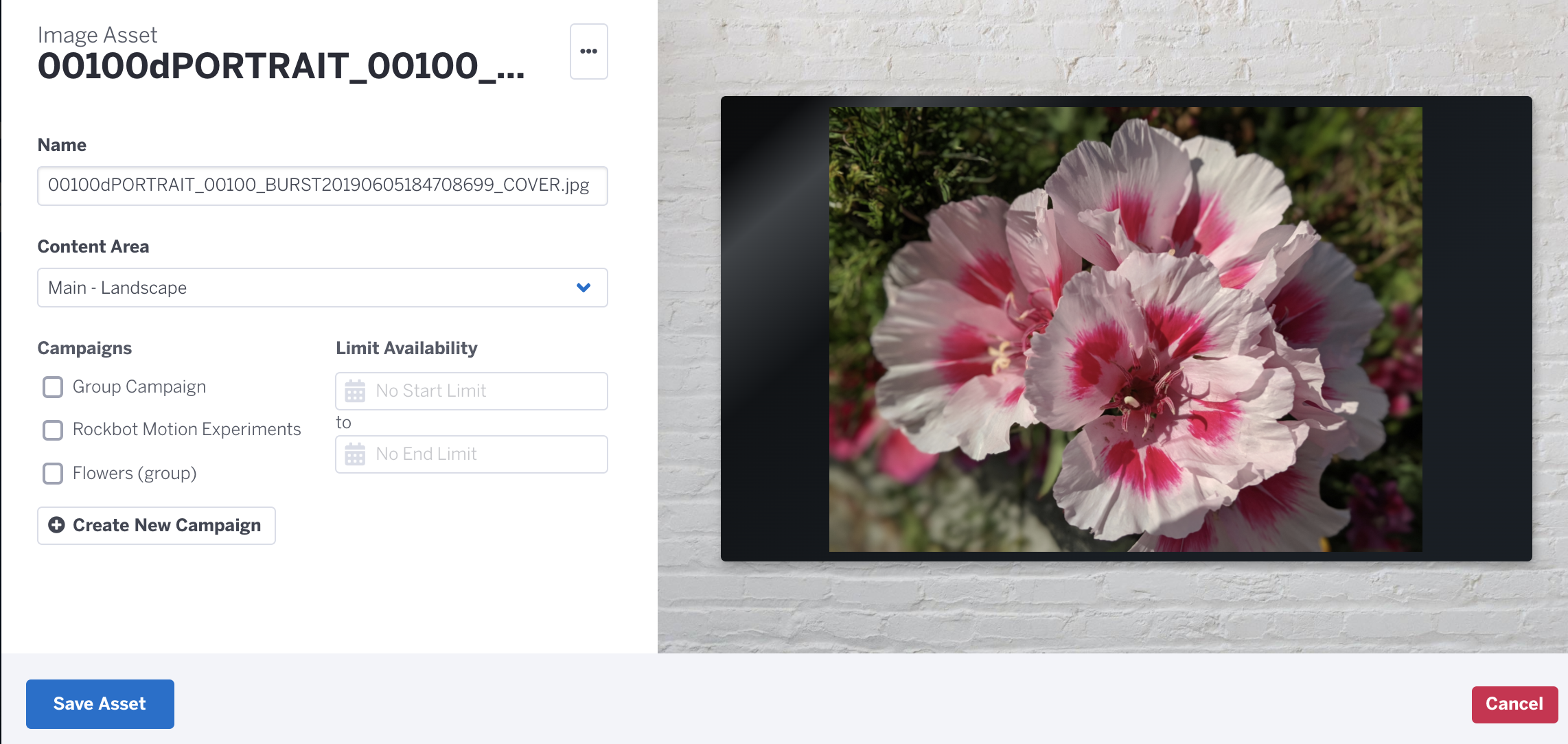 If you select multiple files to upload, you will instead see the bulk uploader dialogue.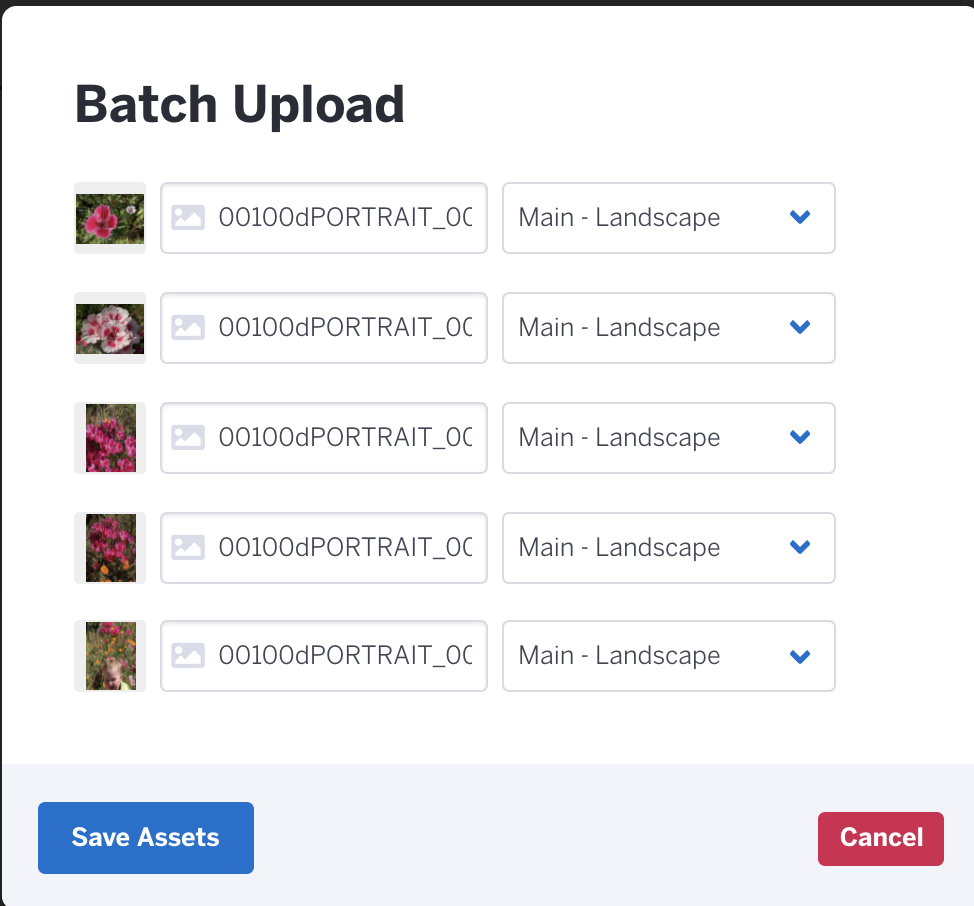 Once the upload is complete, you can launch the Asset editor at any time by clicking on the Asset's thumbnail.
For both single uploads and bulk uploads, you can set asset names, select orientation, and select whether the Asset will be used in a sidebar or the main content area.
Note that, once saved, asset orientation is no longer editable, so make sure you set it correctly during the upload process!
Configuring a Text Asset
The Text asset editor lets you preview your assets in real time as you add text and select options. Note that we will automatically incorporate your logo into text promotions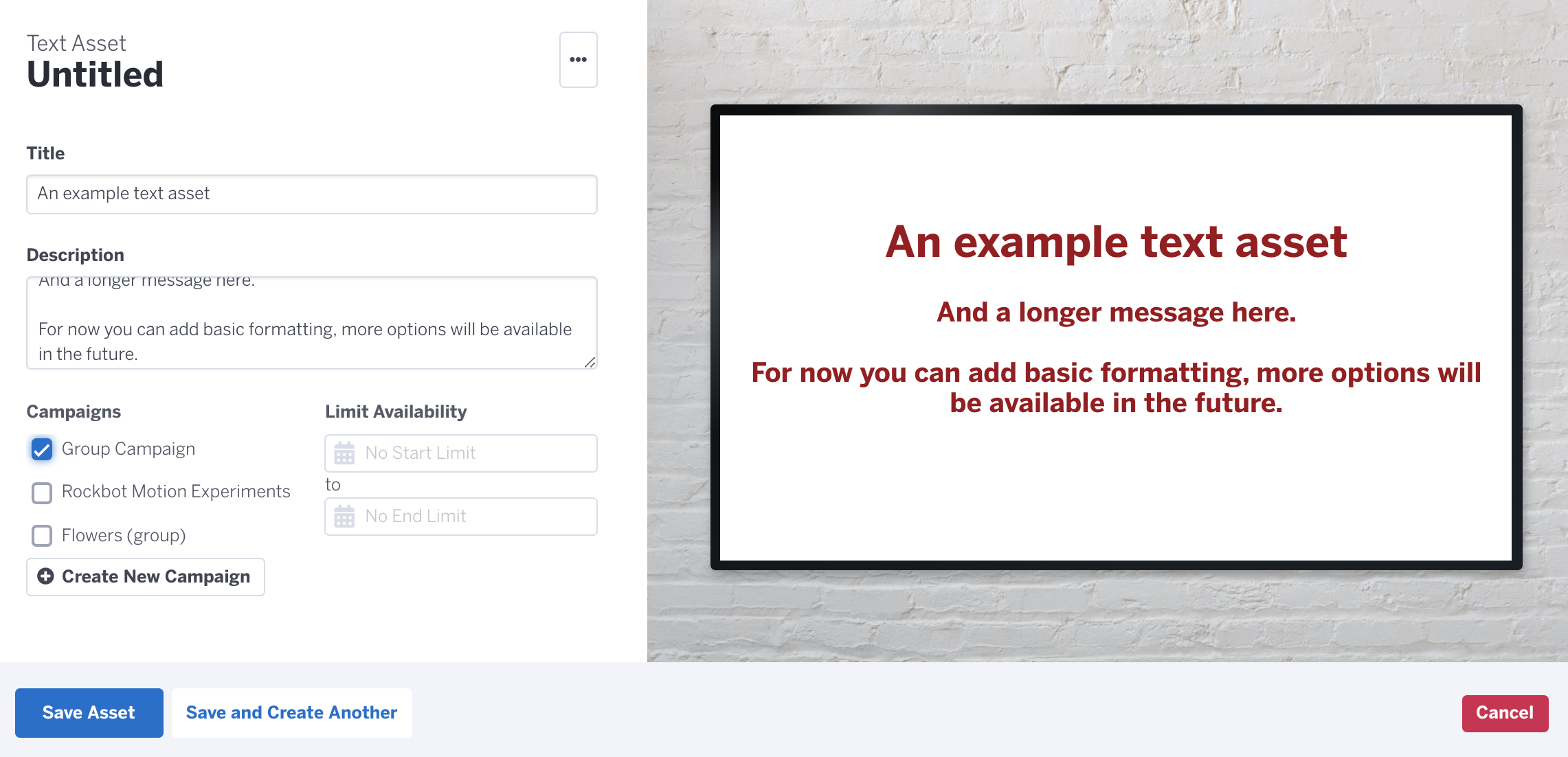 Configuring a Web Asset
The web asset type lets you embed a webpage into your digital signage. Make sure you are using an https:// address, select the Campaign or Campaigns you want it added to, and check the live preview to make sure everything will display correctly.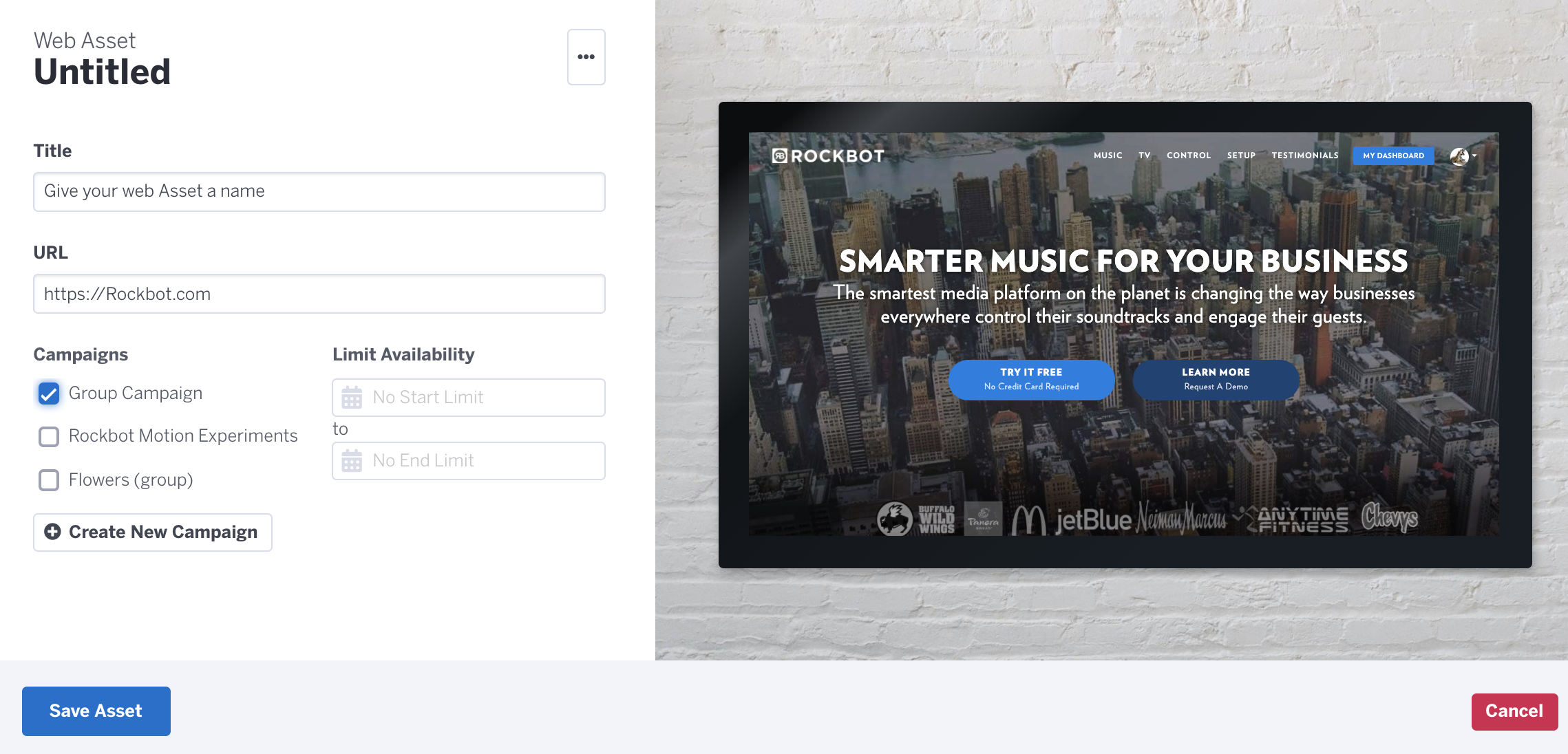 Once you're happy with it you can save and deploy immediately.
Adding Assets to a Campaign
Once your Assets are configured and ready to go, you can select them in the Asset Library and bulk options will appear at the top of the library UI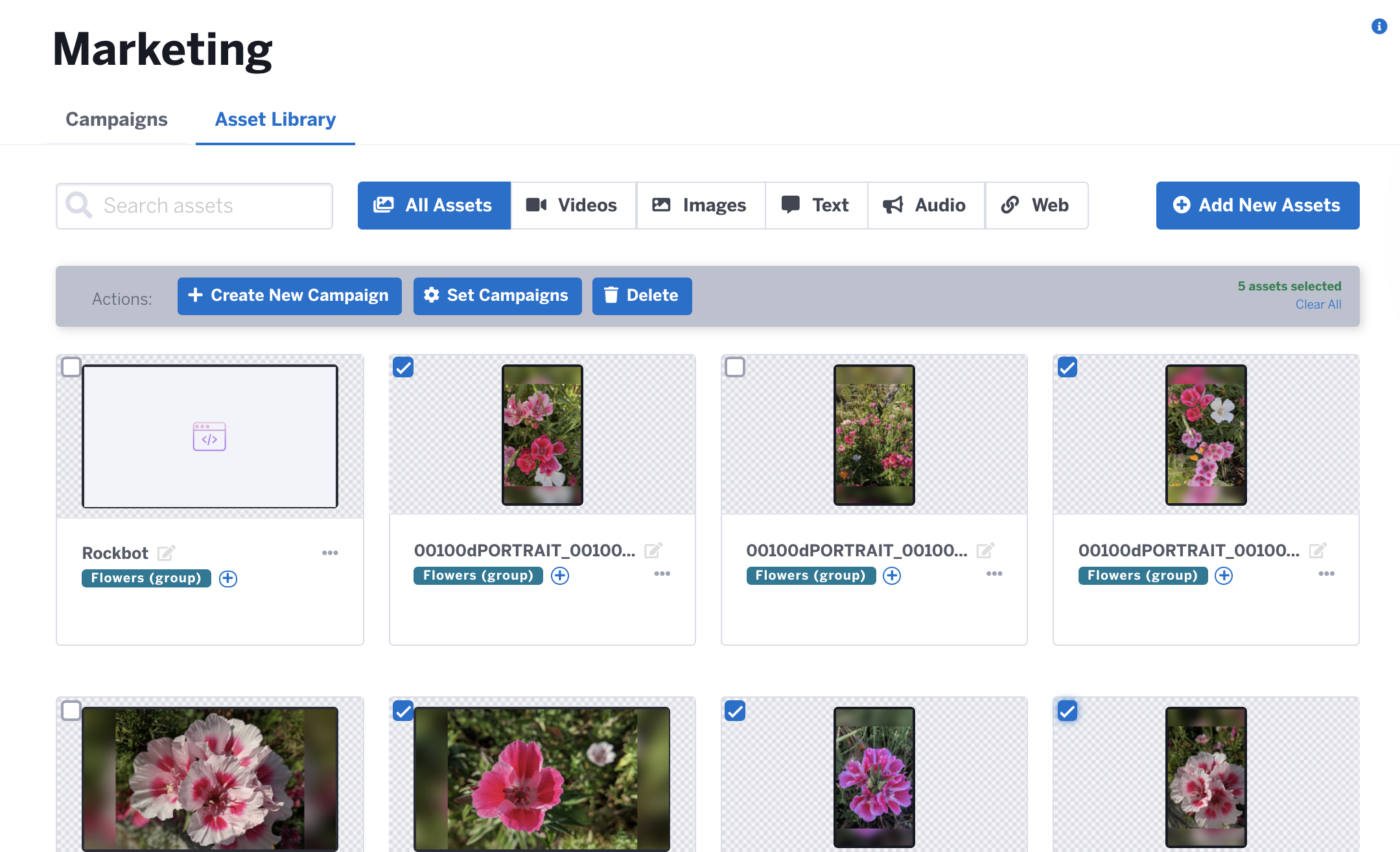 You can use these bulk options to easily add assets to a campaign, remove them from a campaign, or delete them entirely. Be aware that deleting an asset removes it entirely from the Rockbot system and it will no longer be available.
Once you have selected the set of Assets you want, you can either add them to an existing campaign or create a new one. Creating a new Campaign using the bulk action here will allow you to select a name for your new campaign and then automatically launch the Campaign Builder.
Navigating your Asset Library
To more easily find the set of assets you want to add, you have a few options.
The Search bar will search both asset names and the names of the campaigns that assets are part of.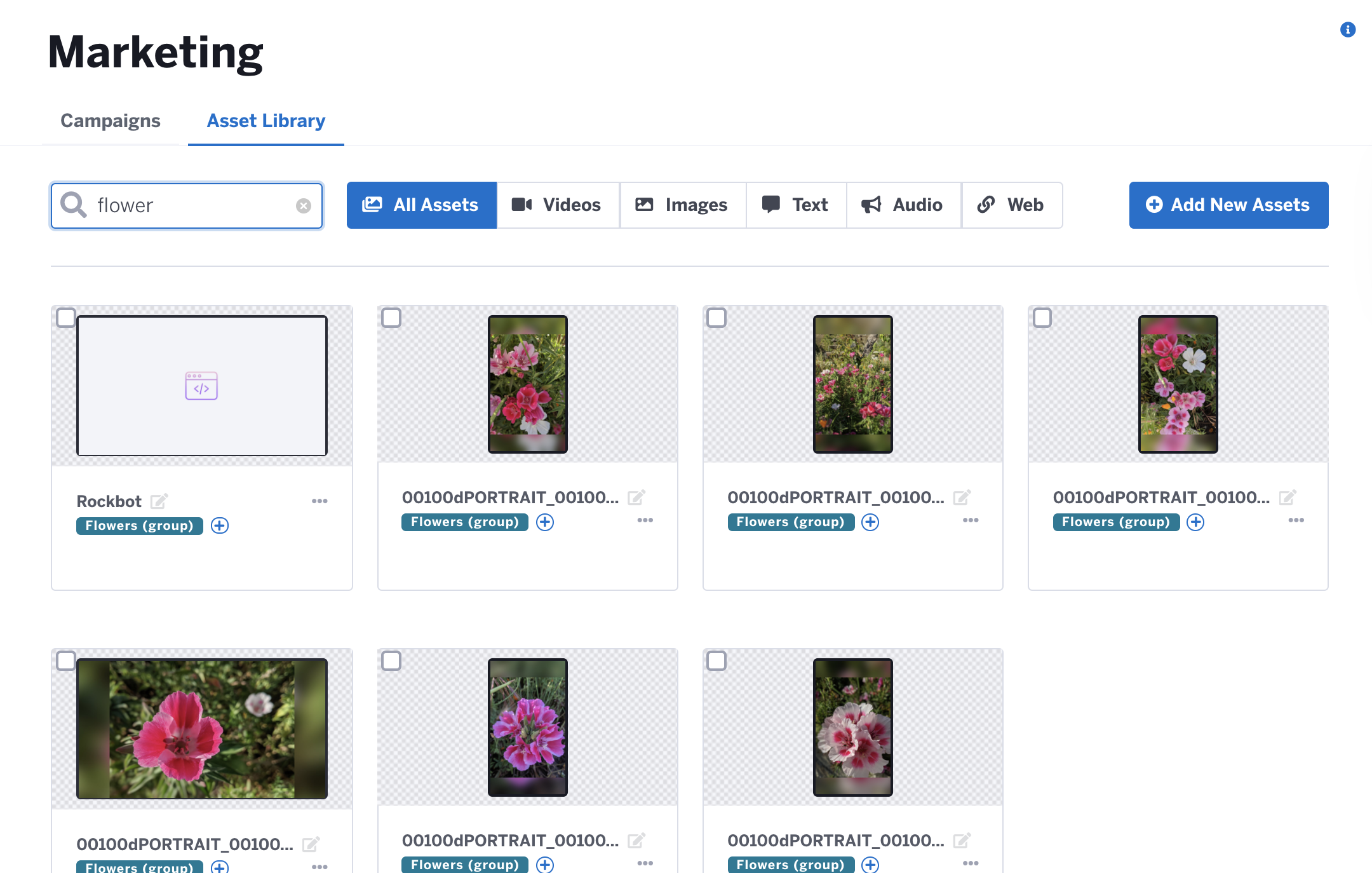 You can also filter your library based on asset type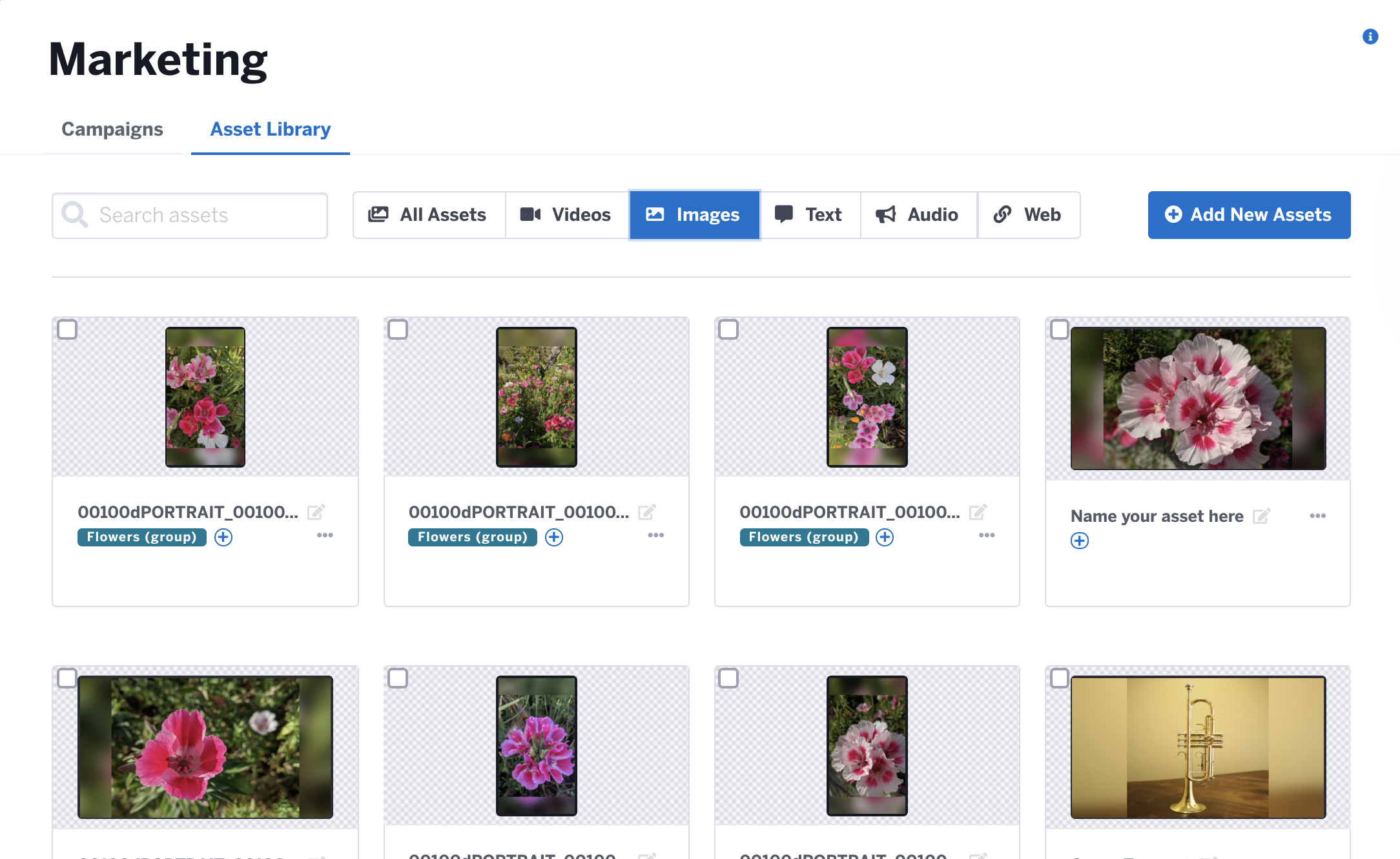 Orientation
Note that Image and Video Assets will only play on Displays that have the same Orientation as the asset. That means if your deployment has a mix of both Portrait and Landscape displays, it is advisable to include both Landscape and Portrait versions of Image and Video Assets if you want them to display everywhere.