Playlists are how you create and manage the songs that you want to play using Rockbot.
Rockbot gives you access to our library of hundreds of playlists with some of your favorite artists, as well as the ability to import playlists from Spotify or Apple Music
.
The Playlist Browser is the main interface you use to search through the Playlists available to you
.
Some organizations may restrict access to Playlists. In that case, local managers may not be able to create custom lists or access certain playlists.
You can
quickly
see what restrictions (if any) have
been placed
on your account by checking your
permissions
.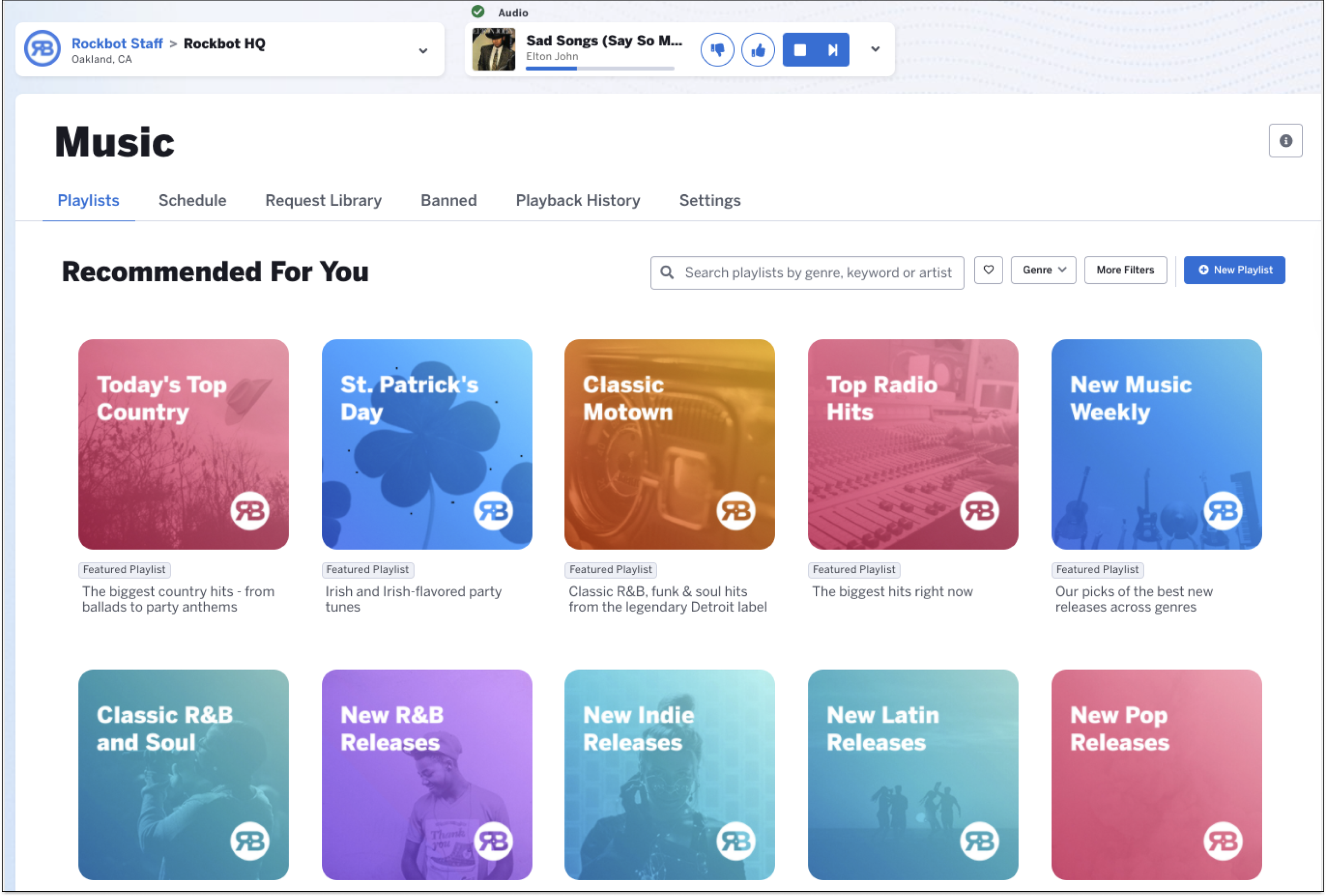 Within the tile view of Playlist library there are several ways to find content. You can use the ownership filter to toggle between
All Playlists
Rockbot Playlists
Playlists owned by your group and your teammates
Playlists that you created and own. (Note that if you are restricted to only group-owned playlists or approved playlists, this filter will not appear).
You may also use the search bar to search for playlist names, or playlists containing specific songs or artists. Finally, you can filter by Genre, Vibe, Energy level, Content rating, Era, or Region / Language.
Adding Playlists to a Schedule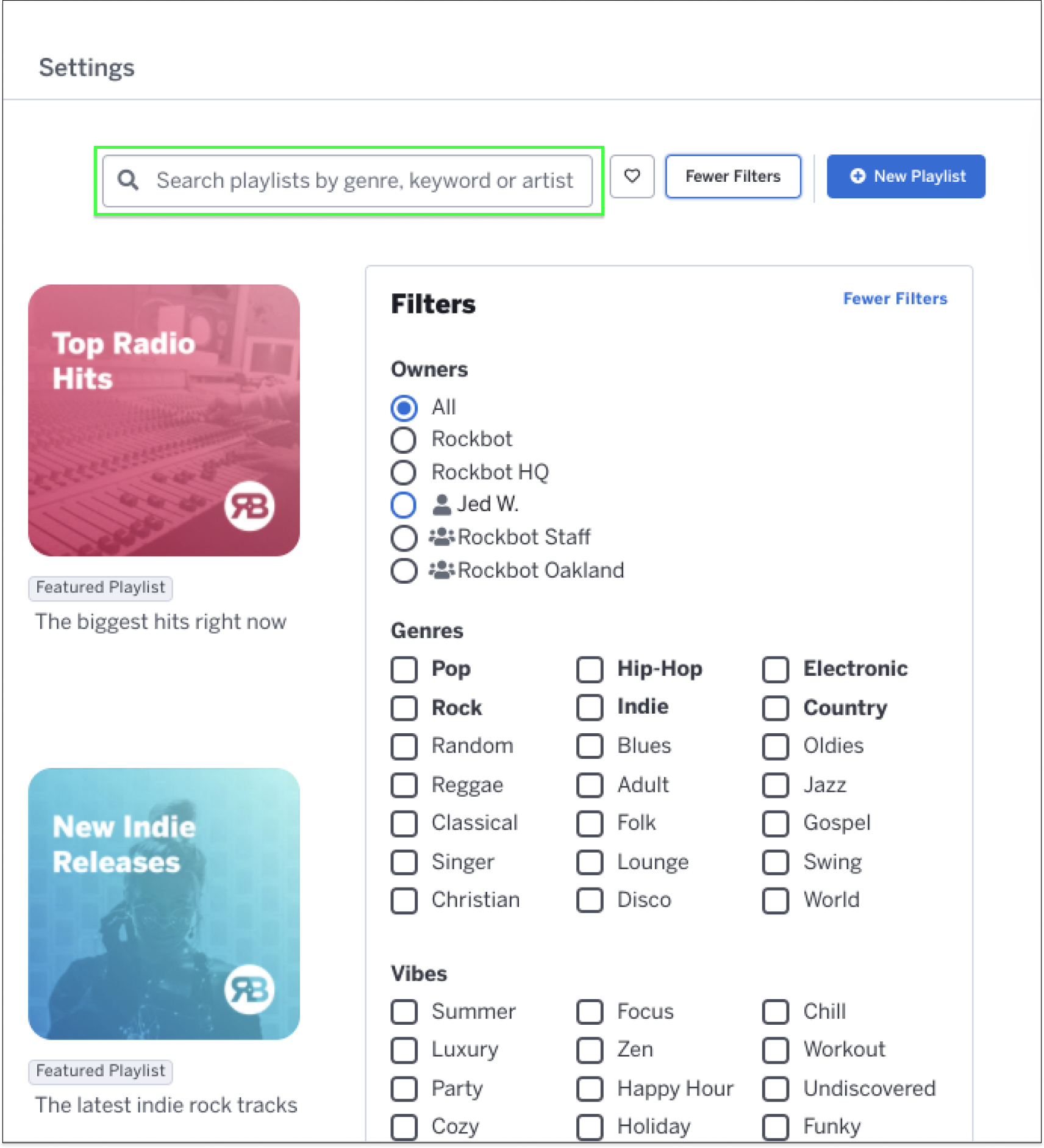 From the Playlist browser, you can easily add a Playlist to a schedule by hovering over a Playlist tile, clicking the + icon, and selecting "Add to Schedule."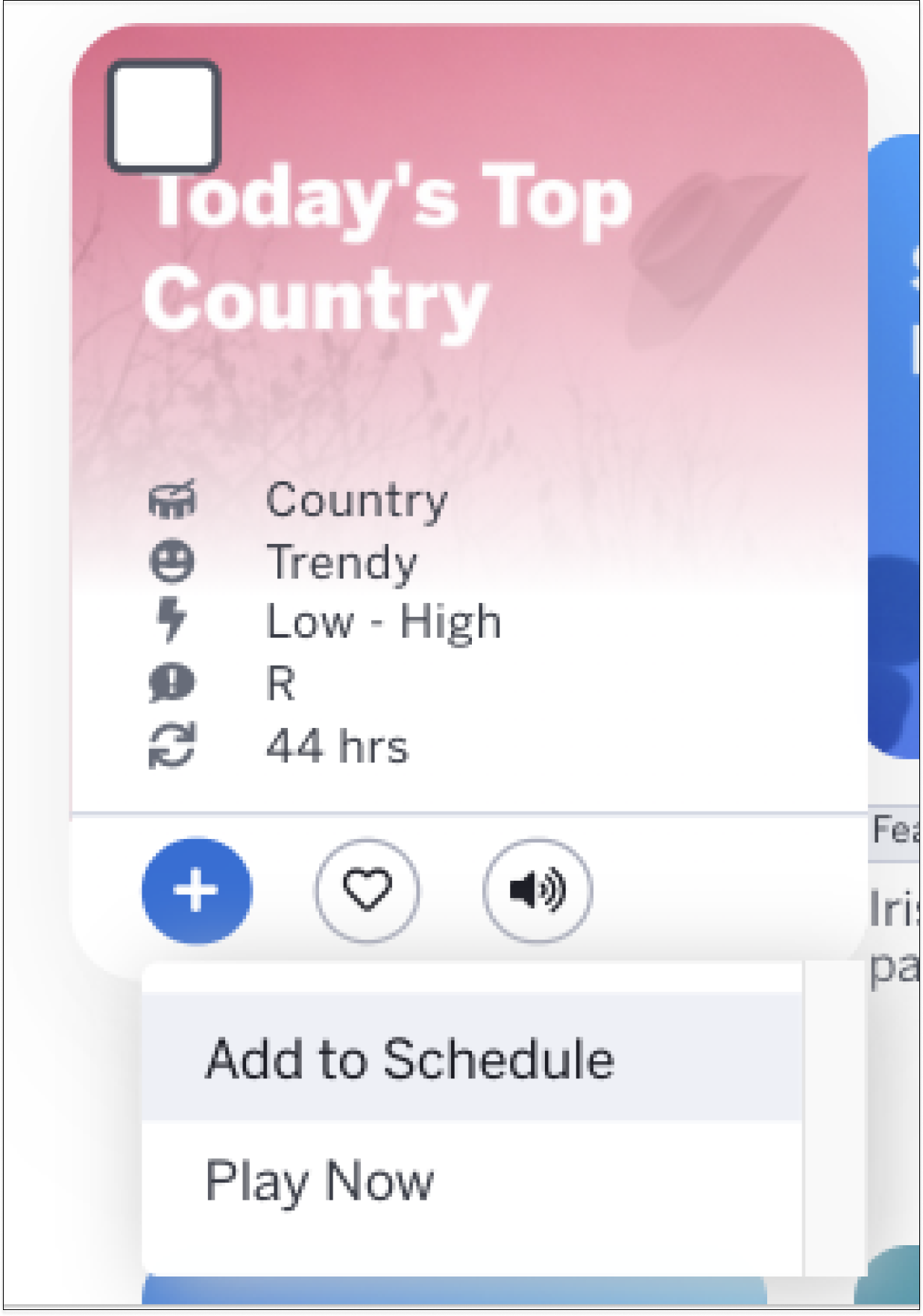 You can also select multiple Playlists by clicking the checkboxes at the top left of their tiles, and use a batch action to add them all.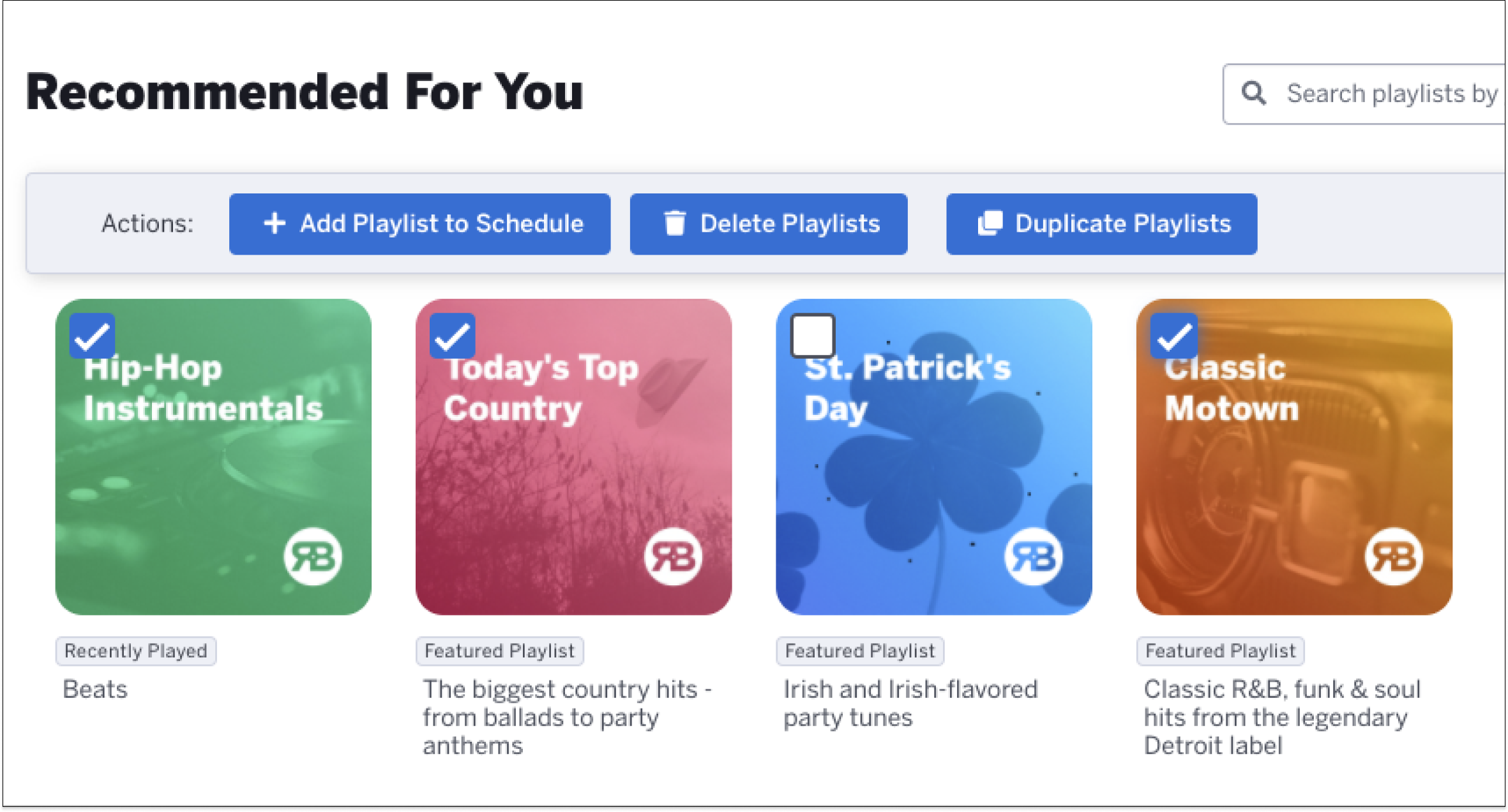 Using one of these methods will launch a pop up with a list of all your current Schedules.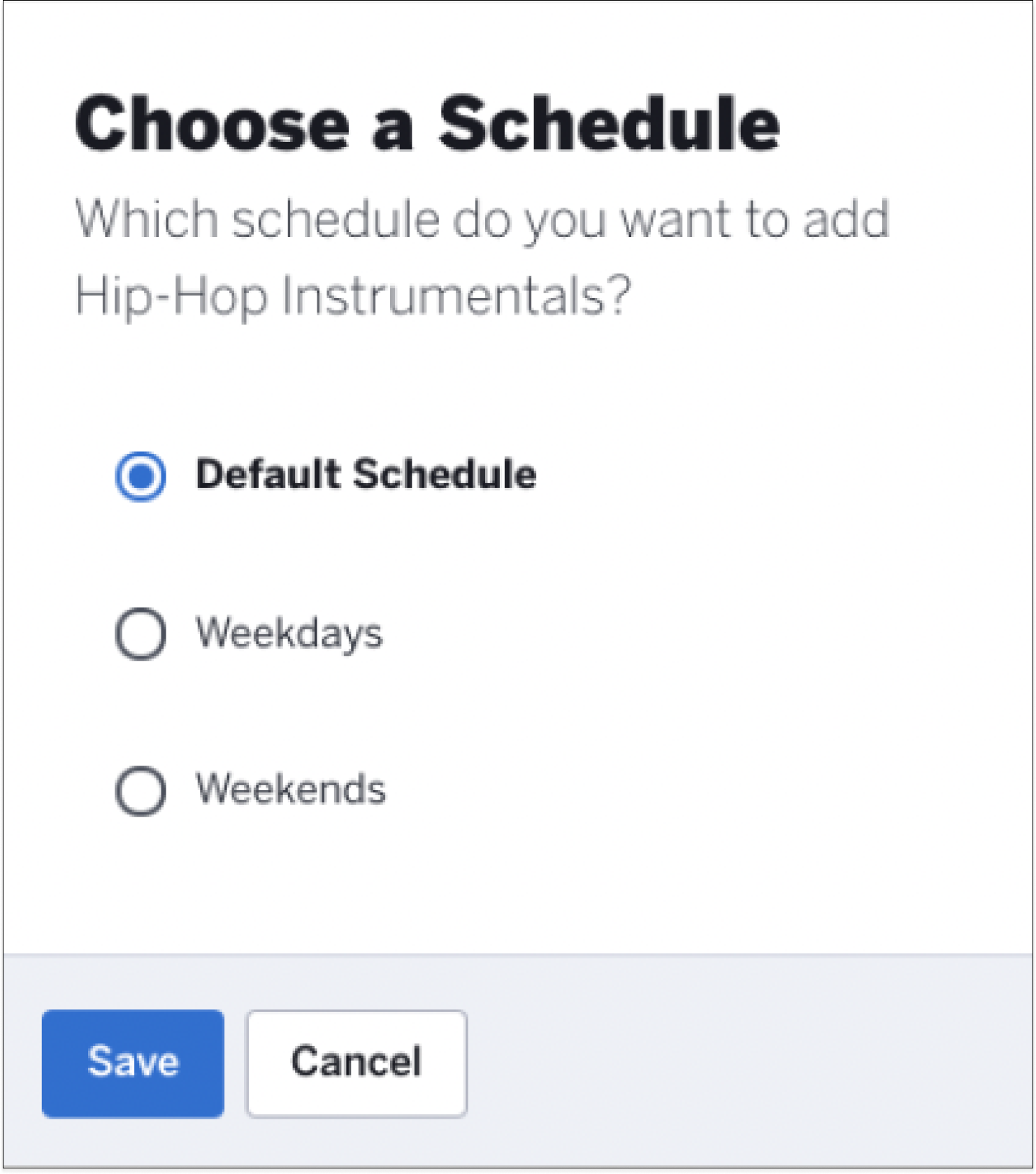 Playlist Overrides
You may also temporarily override your schedule from the Playlist browser by hovering over a Playlist tile, clicking "Play Now," and selecting the duration. This allows you to change your music on the fly without editing your Zone's long term Schedule.