The Playlist Detail page gives you a detailed look at the contents of any playlist in Rockbot.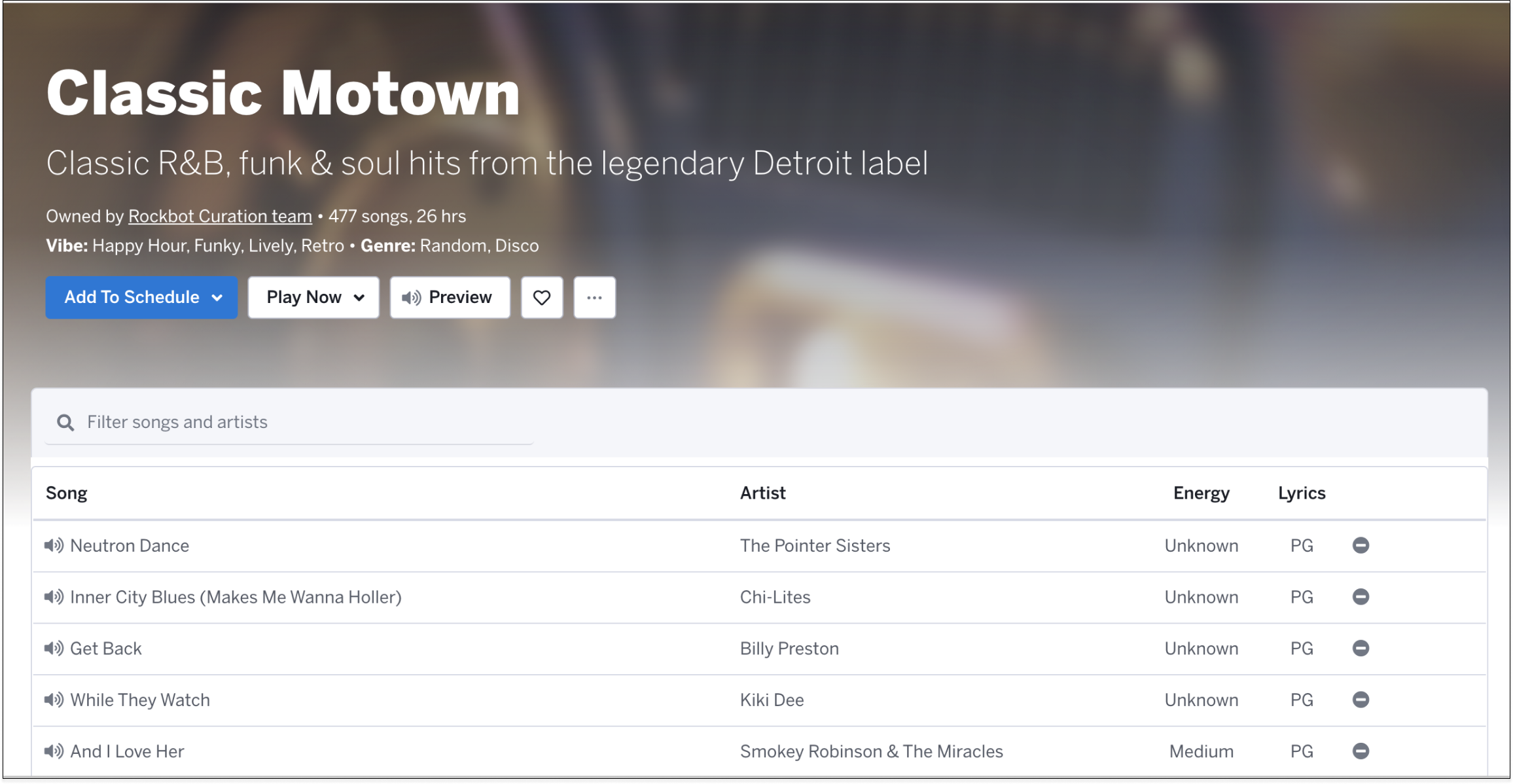 From this page you can easily add the Playlist to a already started Schedule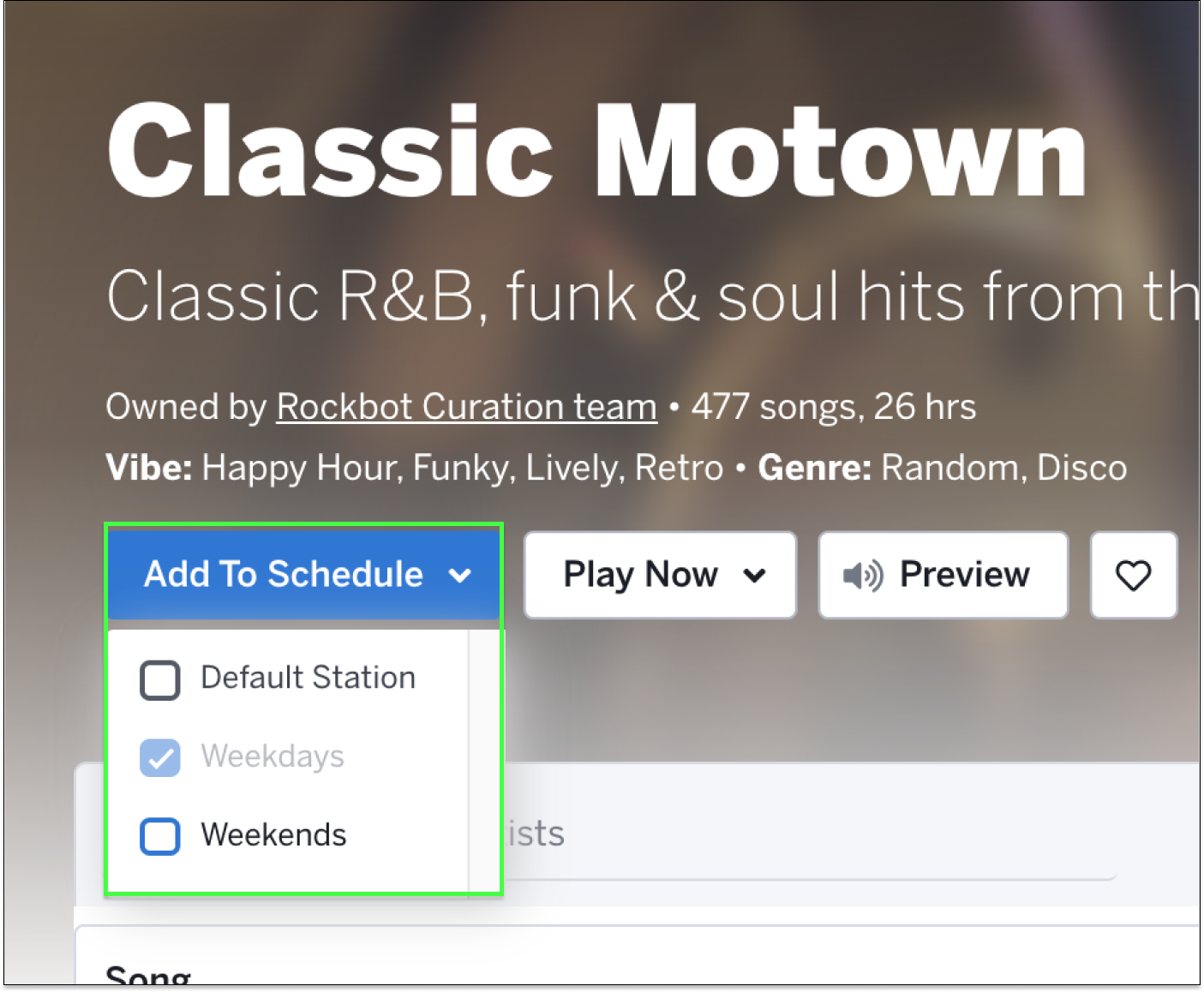 You may also search the playlist to see the artists and songs it contains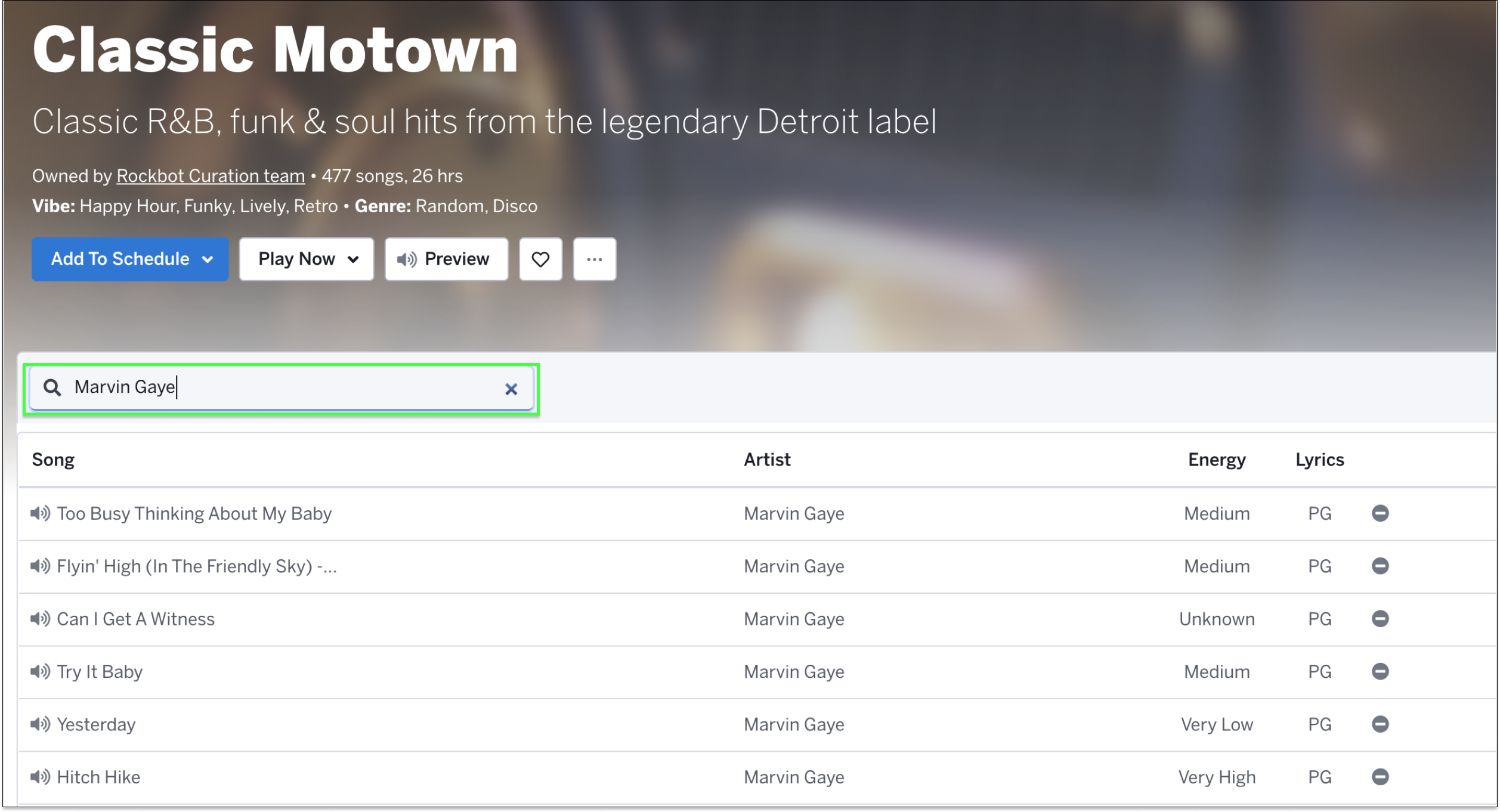 Exclude Songs/Artists from your playlist or Ban Songs/Artists from your venue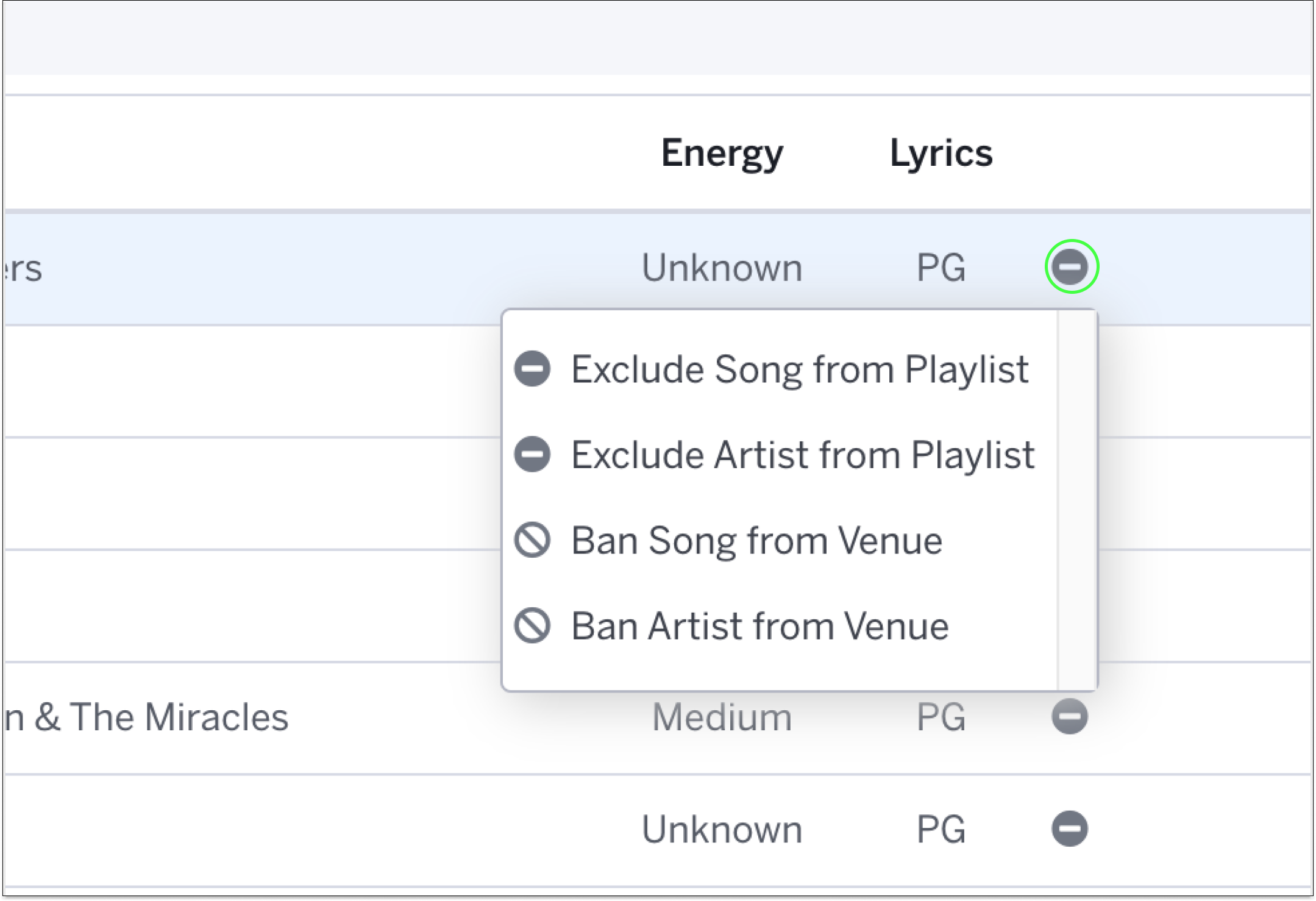 For all playlists, you may duplicate them to create a copy of it owned by you or your Zone/Group. This will allow you to edit that playlist freely.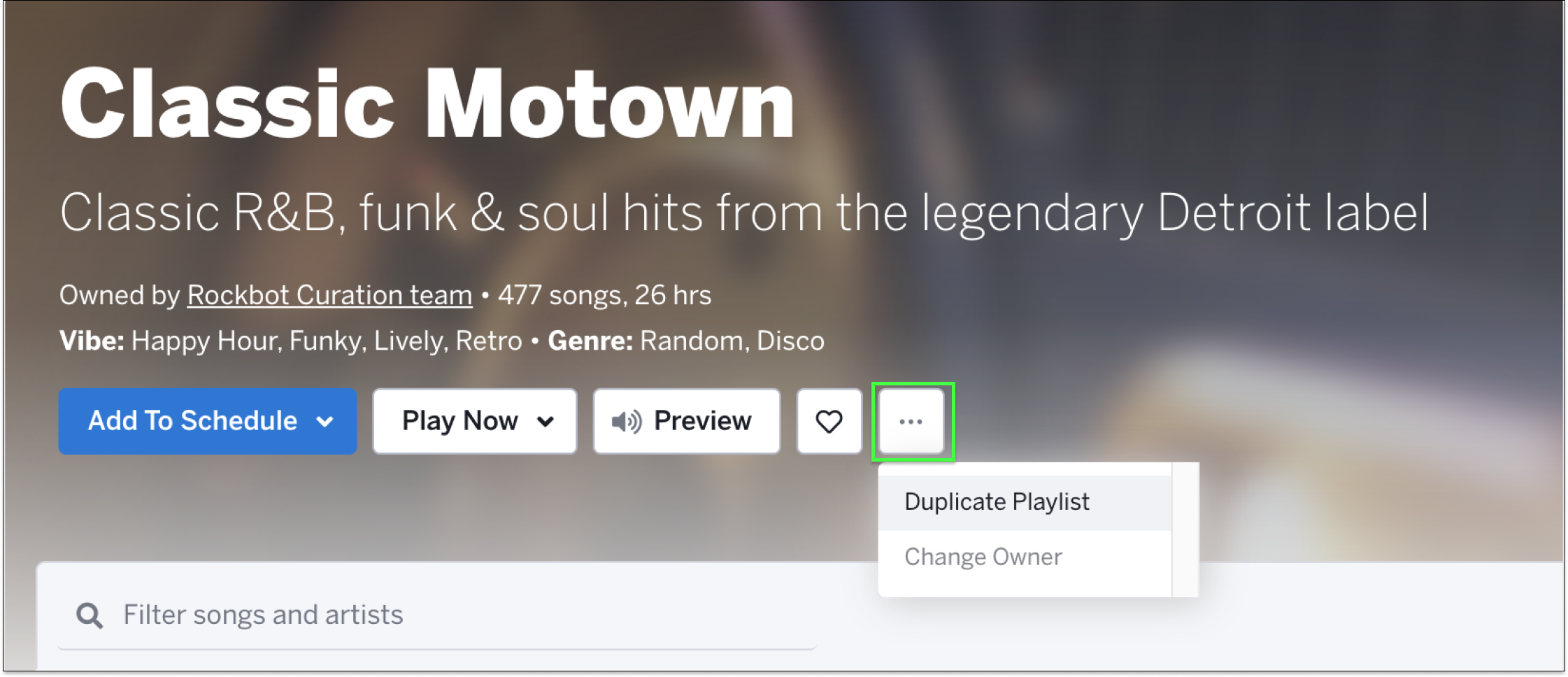 Once the owner is selected, you will be taken to the Playlist Builder. Use this feature when you want to have a kickstart to your playlist and schedule