The Playlist Detail page gives you a detailed look at the contents of a Rockbot-owned Playlist.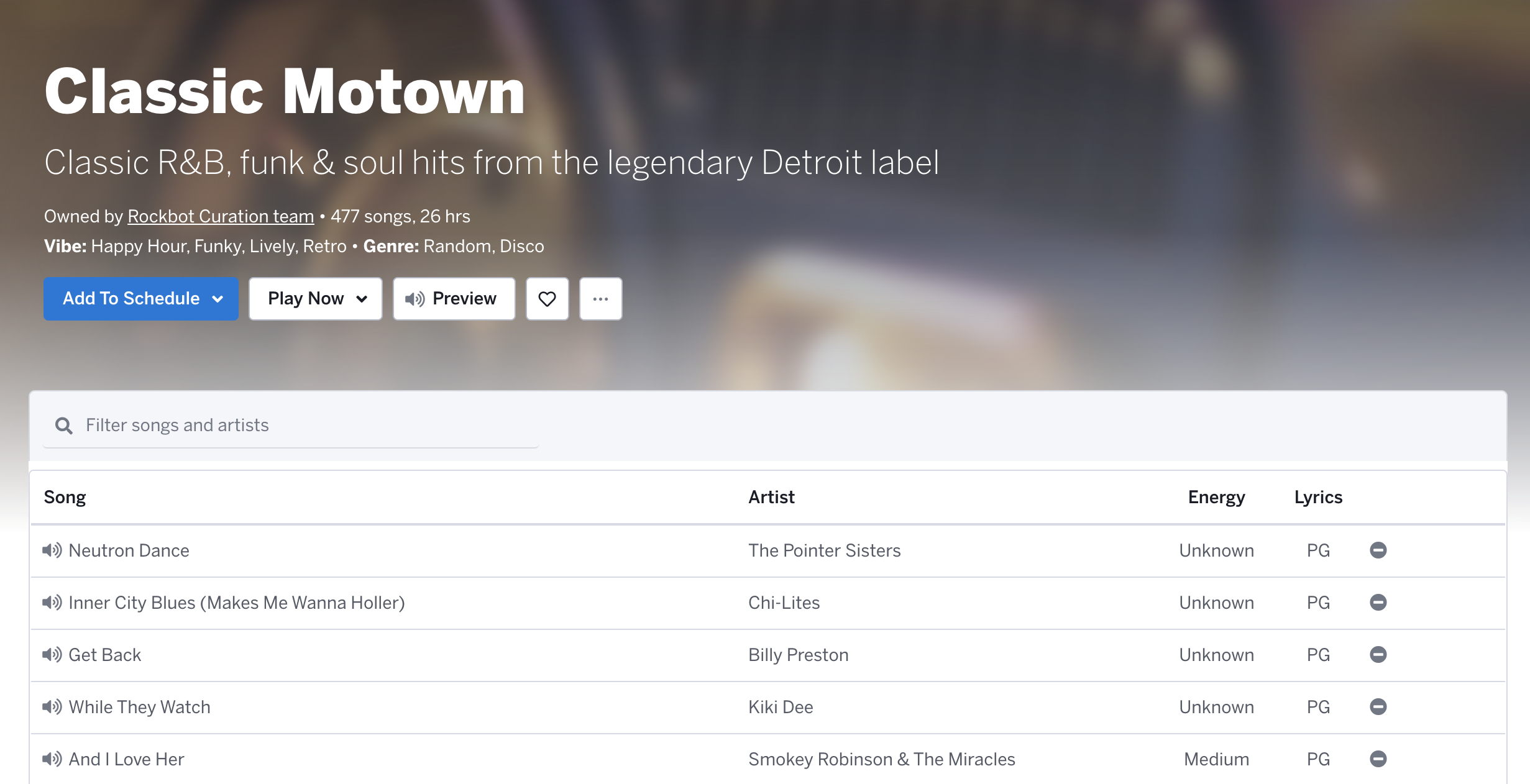 From this page you can easily add the Playlist to a Schedule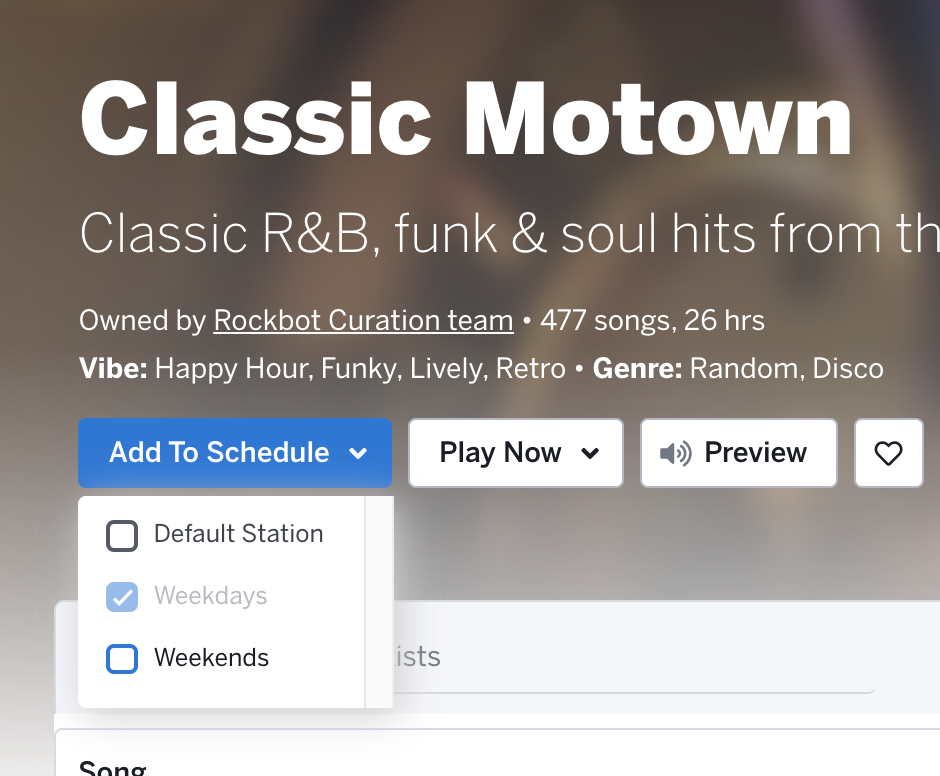 Search it to see the artists and songs it contains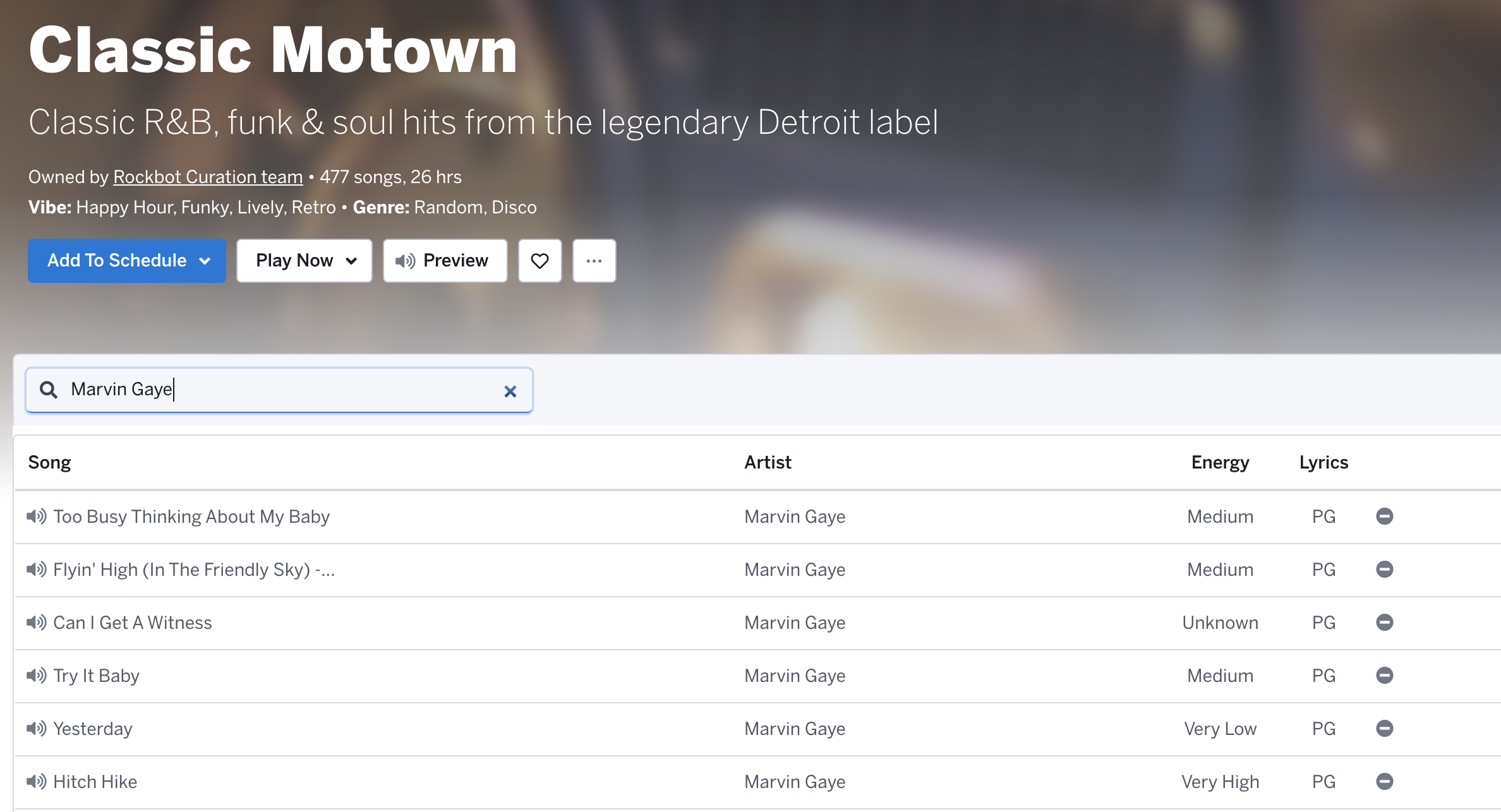 Filter out songs and artists you don't want to play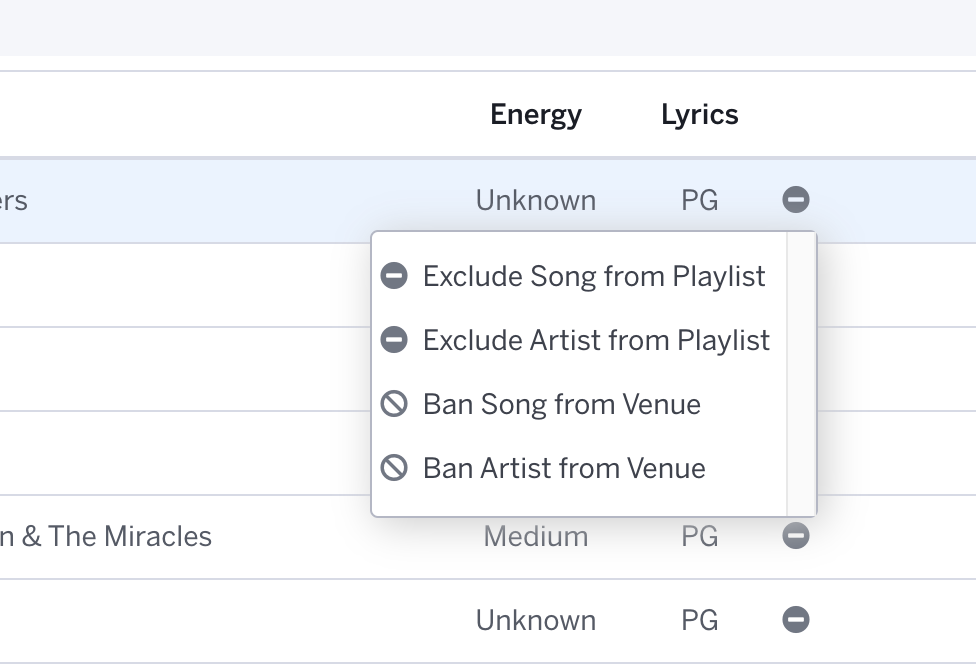 Or duplicate the Playlist to create a copy of it owned by you, your Zone, or your Group that you can edit freely.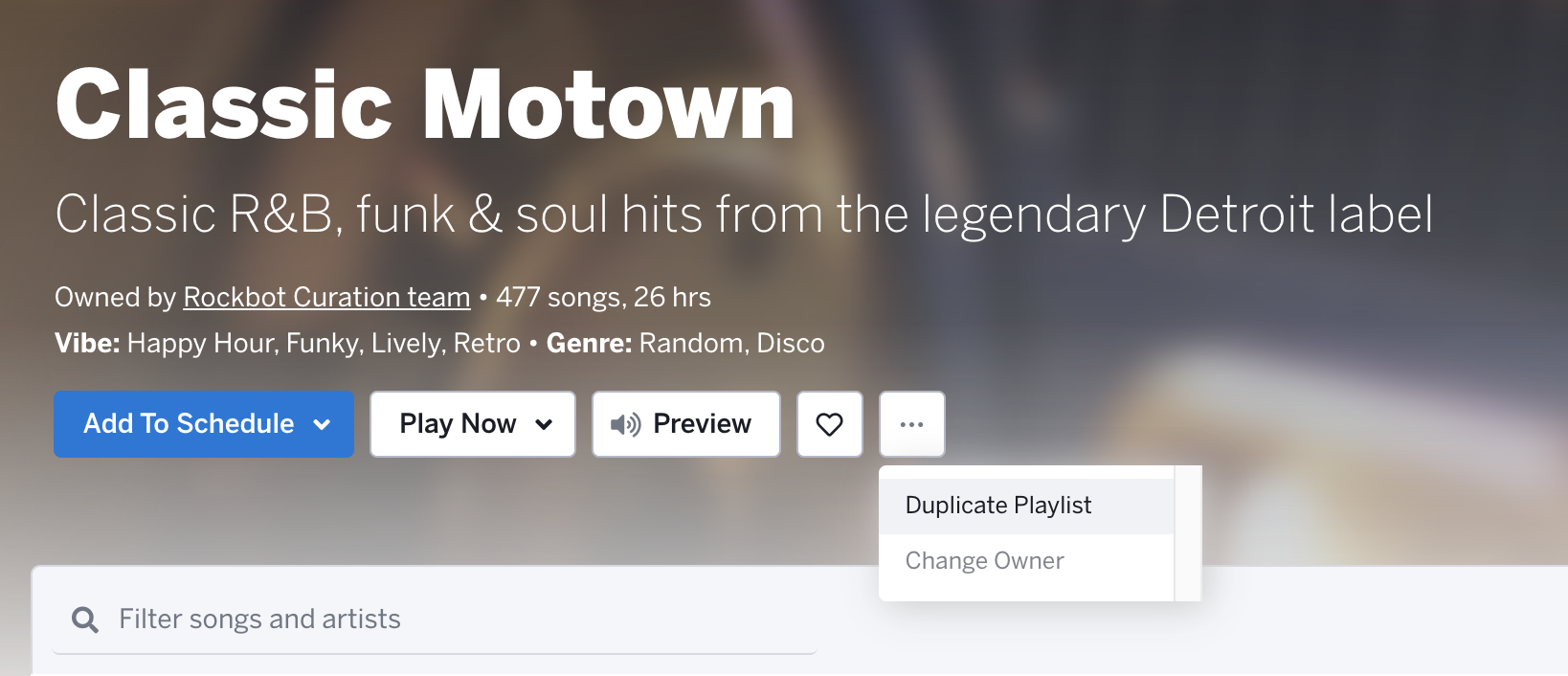 Once you select the owner, duplicating the Playlist will take you to the Playlist Builder.