One of our top priorities is making sure that you always have brand-safe content playing on the Rockbot service
. But what counts as "brand safe" varies quite a bit from one brand to the next!
To be able to assist a wide range of customers, we scan the lyrics of every song we add to our library, and rate and flag them based on the content of their lyrics
.
We use a same rating system that you would find in films, G/PG/PG13/R, but please note our definitions of each rating as follows:
G: Content that a

human has verified

is family friendly. This includes instrumental music with no vocals

PG: Content that

we believe

is family friendly but has

not

been verified by

a human

PG-13: Contains suggestive content*, but would play on any local radio station.

R: Contains explicit lyrics / Parental Advisory.

This will include one or more uncensored or

poorly

censored profanities, indecent material defined by the FCC, and/or profanities in the song title

.
Because the "G" rating requires human verification, it will be safest library to cater to children and families
. It's also the smallest because it is the most restricted.
Once you enable a content filter, it
is enforced
across all your scheduled playlists and Request
. Tracks removed by your content filter will
be struck
out on the Playlist Detail Page or Builder.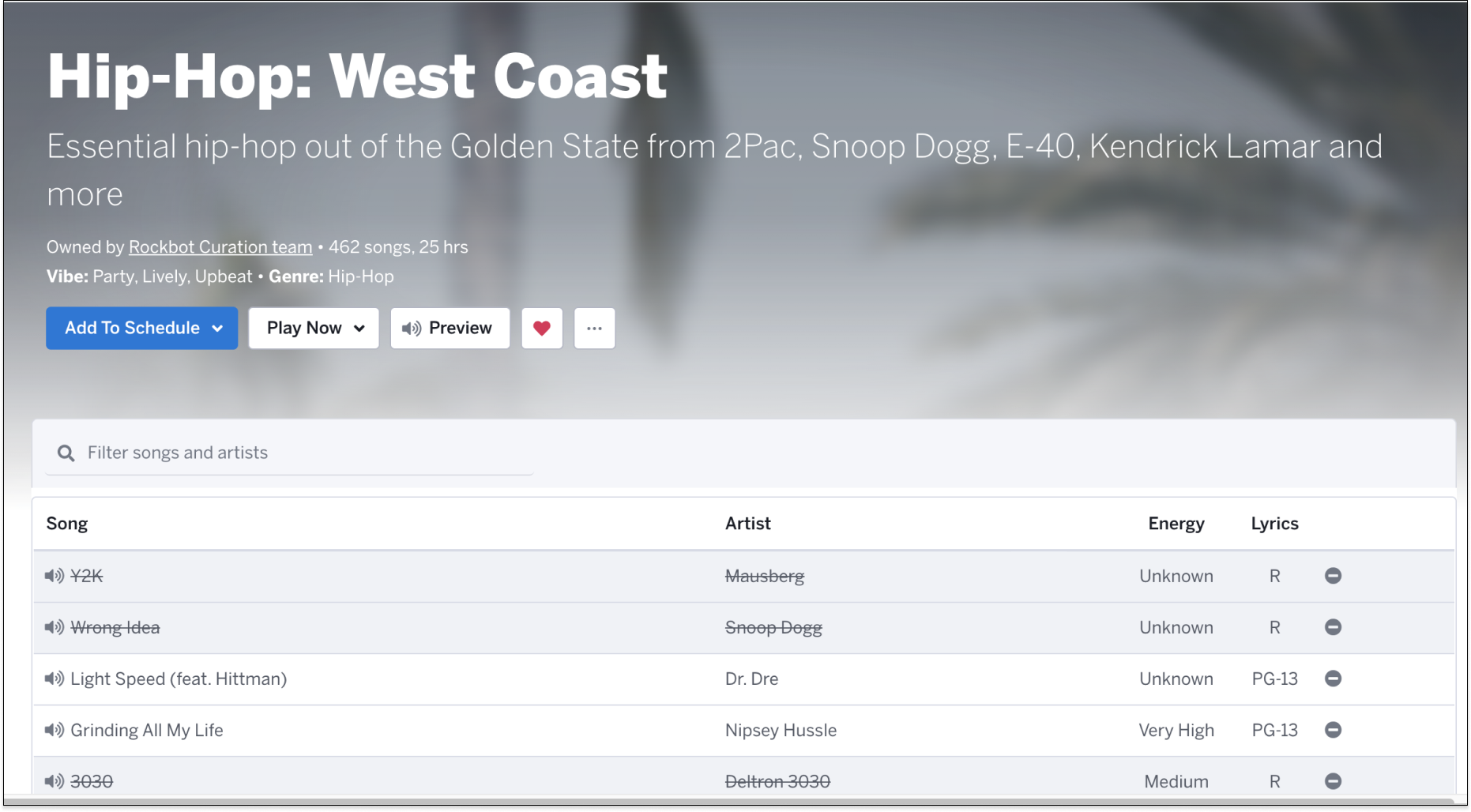 Note that "clean" or radio-edit versions of R-rated content
are rated
PG-13 and will not
be struck
out. Please understand that not all songs have a clean version available.
If you hear a song with an inaccurate rating,
please report it in the dashboard
or via the
Rockbot Remote App
.