Rockbot Request updates the classic jukebox experience by allowing users to request and vote on songs from the Rockbot app. By making the experience social, businesses can build a sense of camaraderie among customers as people share their favorites - all while maintaining brand safety. From bars to airport terminals, gyms, hotels, casinos and more; Request brings people together and can create a powerful shared experience for your customers.
By default, all songs in your currently active Playlists are available to Request, but you expand the library significantly of what can be requested.
Setting up your Request Library
The Request Library has three basic modes. In all three modes your businesses content restrictions will remain in effect and will constrict what users are allowed to request.

Locked Library - The default setting where only songs in your active Playlists or songs/artists that you explicitly whitelisted are available
Smart Library - Further expands what is available by dynamically whitelisting all the artists in the active Playlists
Custom Library - Along with the Locked/Smart Library, it includes the ability to enable specific genres and sub-genres of music and schedule when the sub-genres are available. This allows you to create more consistent experience for what can be requested.
Expanding your library through Whitelisting
You can expand your library in any of these three states by whitelisting songs or artists makes them permanently available (at least until you remove them), so be mindful of the breadth of an artist's work before adding them to the list here.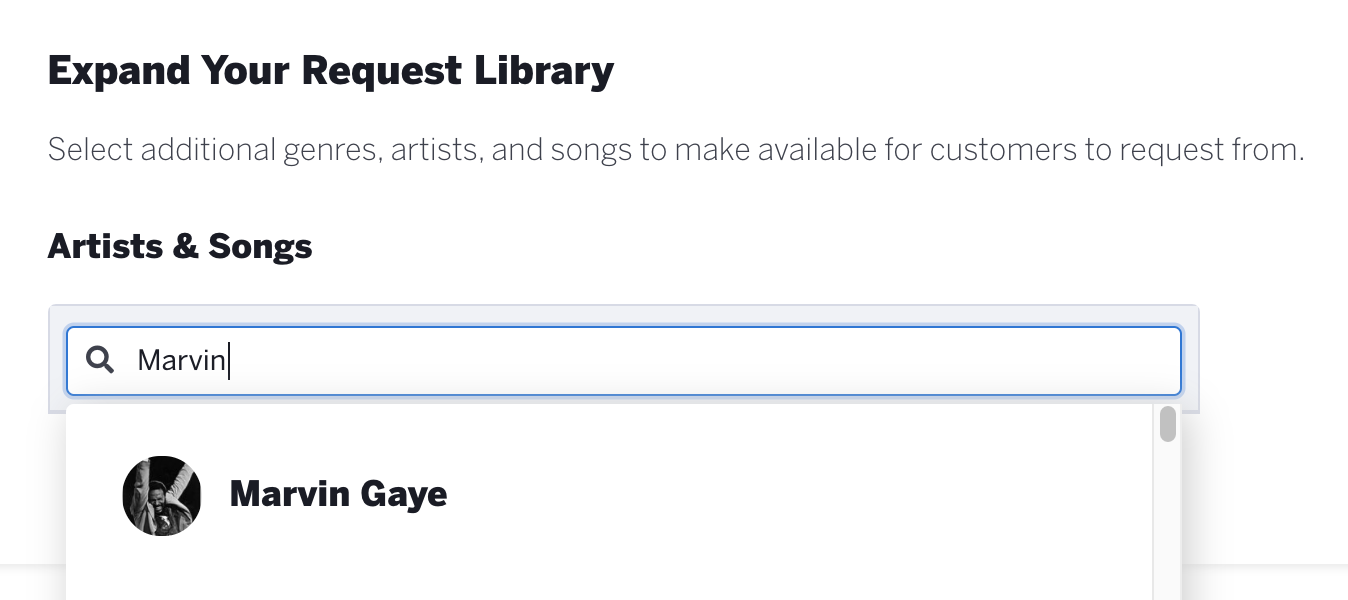 In Custom Library mode you have the additional option to whitelist entire genres or sub-genres, and schedule what times of day they will be allowed.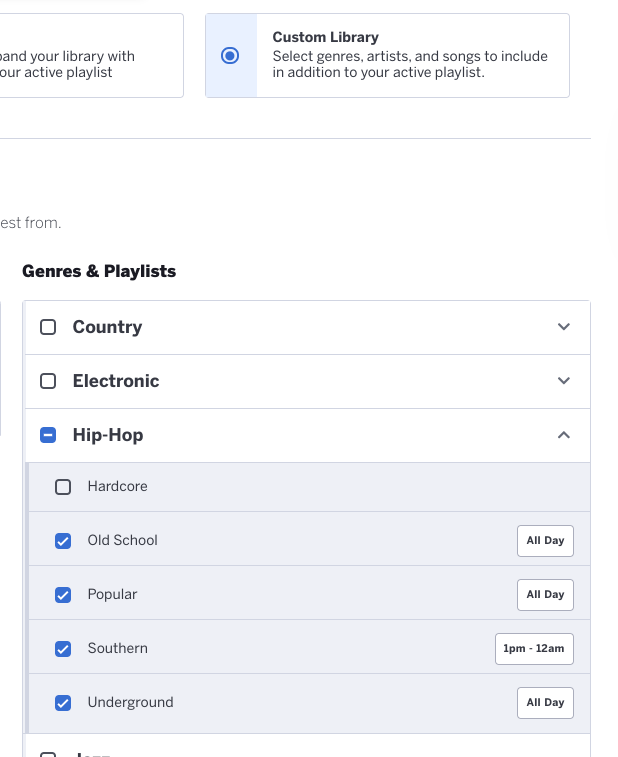 How the Request Queue works
When one of your customers logs into the Rockbot DJ App to request one of the songs you have made available, it will be placed into a public queue where other customers and/or staff who are using the app may use our thumbs up/down system to up or downvote.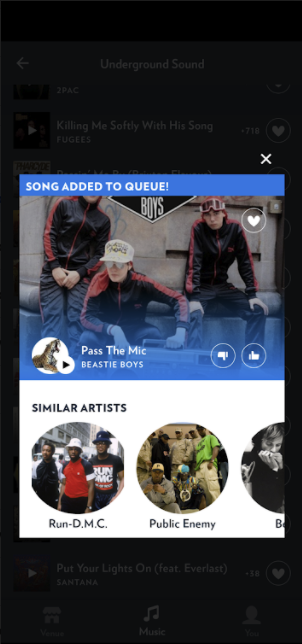 When customers upvote a picked song, it will play sooner. If more people downvote than upvote, it will take longer to play and after a certain threshold of downvotes have been reached, may be removed from the queue entirely.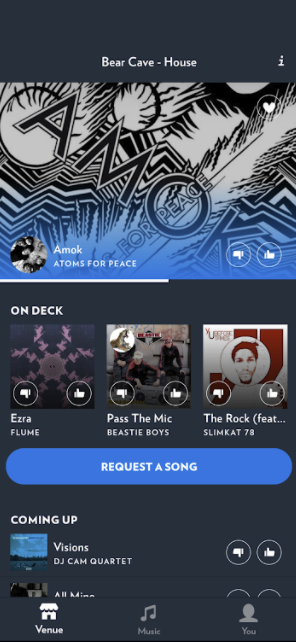 The threshold for removal is dynamically calculated based on the number of customers logged into your site. To prevent trolling, downvoting is throttled so users can't just downvote other people's songs incessantly.
A user can only have 5 songs in the queue at the time, once one plays they can add another. When a user leaves your site or logs out of the app, any outstanding picks and votes are removed from the queue. This will prevent customers from switching between multiple accounts to upvote their own picks.