Whether you have one schedule or many, they can easily be edited from the schedule browser tab. Select the schedule you want to edit by clicking on it from this list.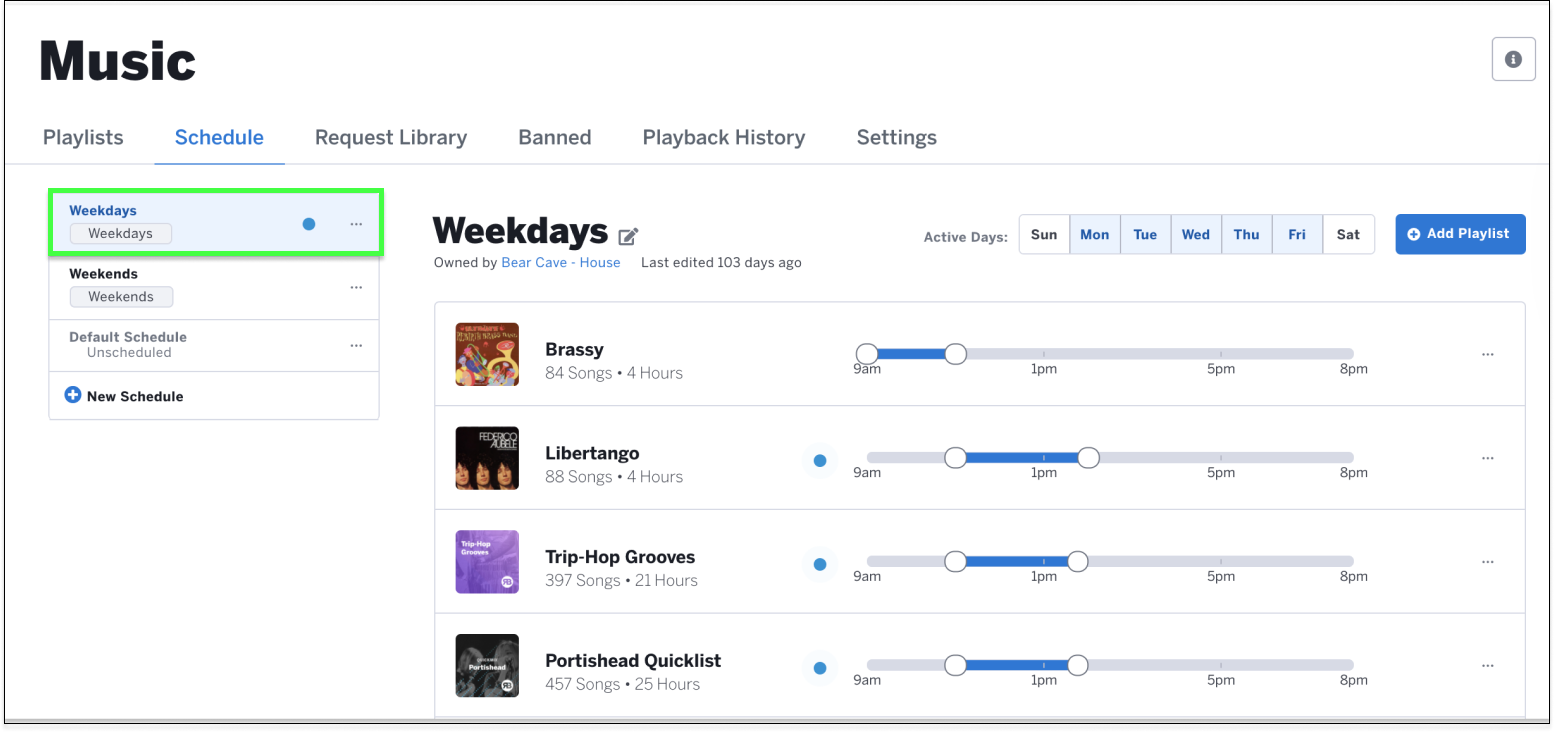 Once you have selected a Schedule to edit, clicking 'Add Playlist' will show playlists Rockbot recommends for you, and allow you to search for more.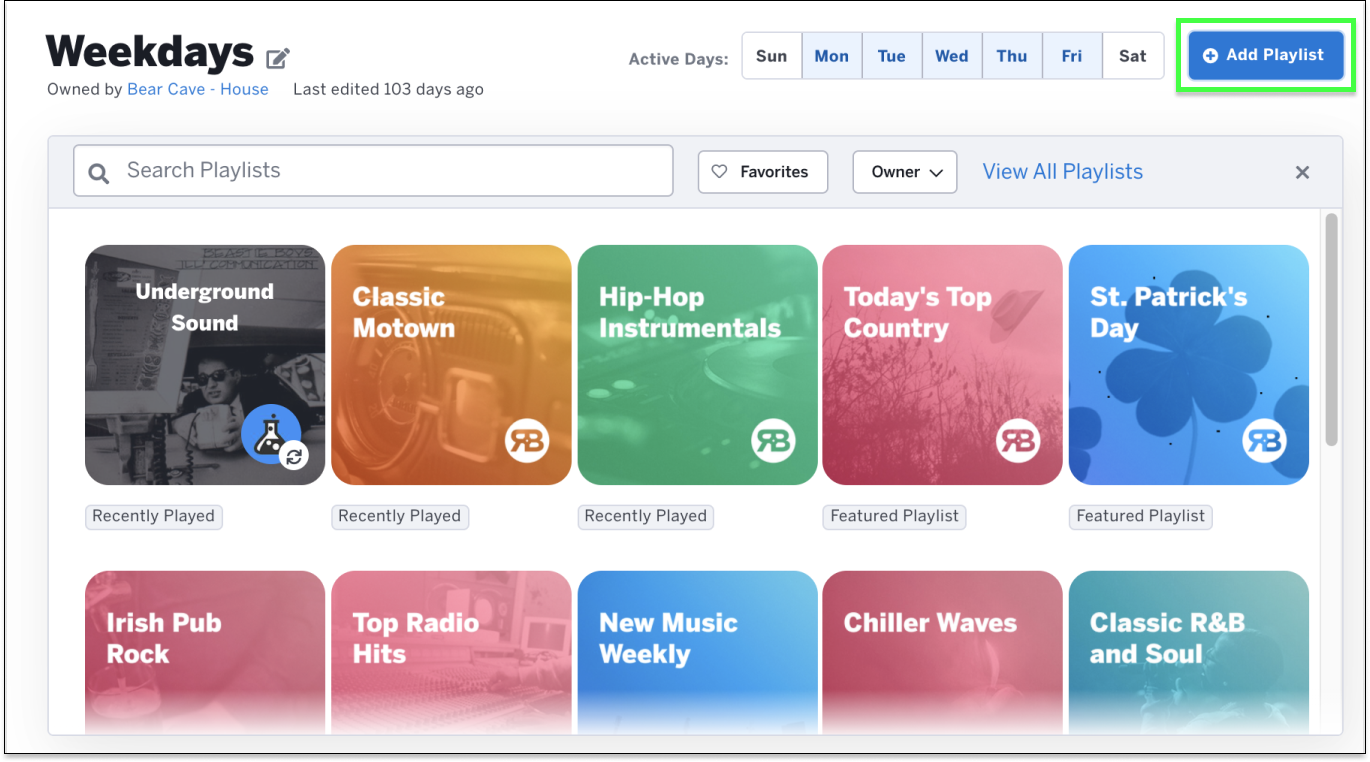 If you're looking for more options, click 'View All Playlists' and it will take you to the
Playlist Browser
. You may add more playlists to your Schedules from there, and return to this screen at any time.
Once you have added the playlists to your schedule, the next step is to set when they will play. Use the sliders to choose when each playlist will begin and end playback. If playlists overlap, song playback will be randomized across all active playlists.

You are also able to prioritize certain playlists by using the dropdown menu at the right of the playlist row. When you have overlapping playlists scheduled, the priority will determine how often tracks are played from each playlist. A low priority Playlist will be half as likely to play as a high priority one.
Note that other factors - like how many songs are in each playlist - will also impact playback.
You can also use this menu to remove a playlist, or edit the playlist, if you have the correct permissions.