You can add assets at any time by clicking the blue "Add New Assets" button at the top right of the Asset Library.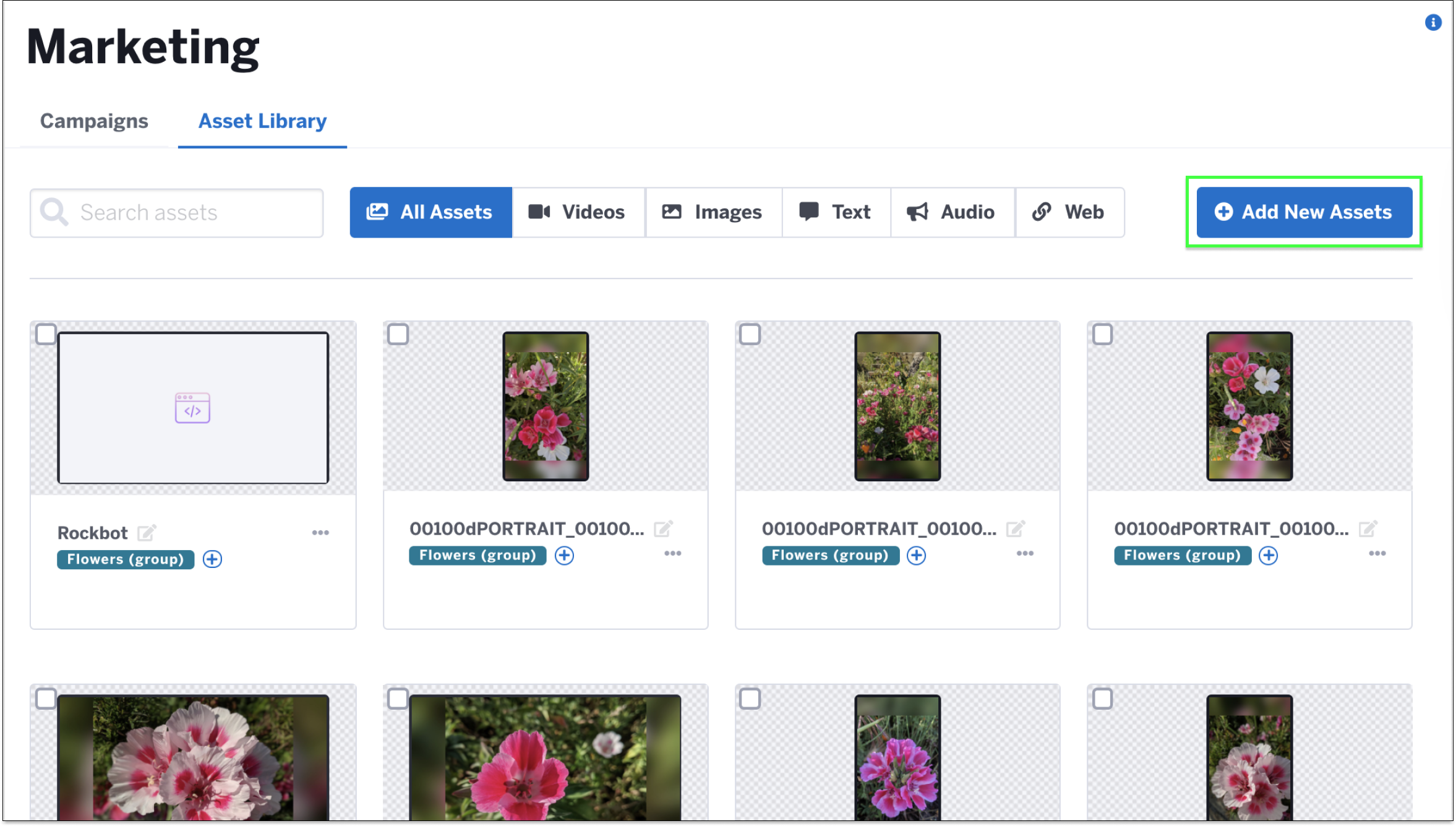 First, you'll select an asset type. Asset types are images, video, audio files, embedded web pages, social media feeds, and text. Your available asset types may be restricted based on your subscription.
Learn more about the requirements for specific Asset Types.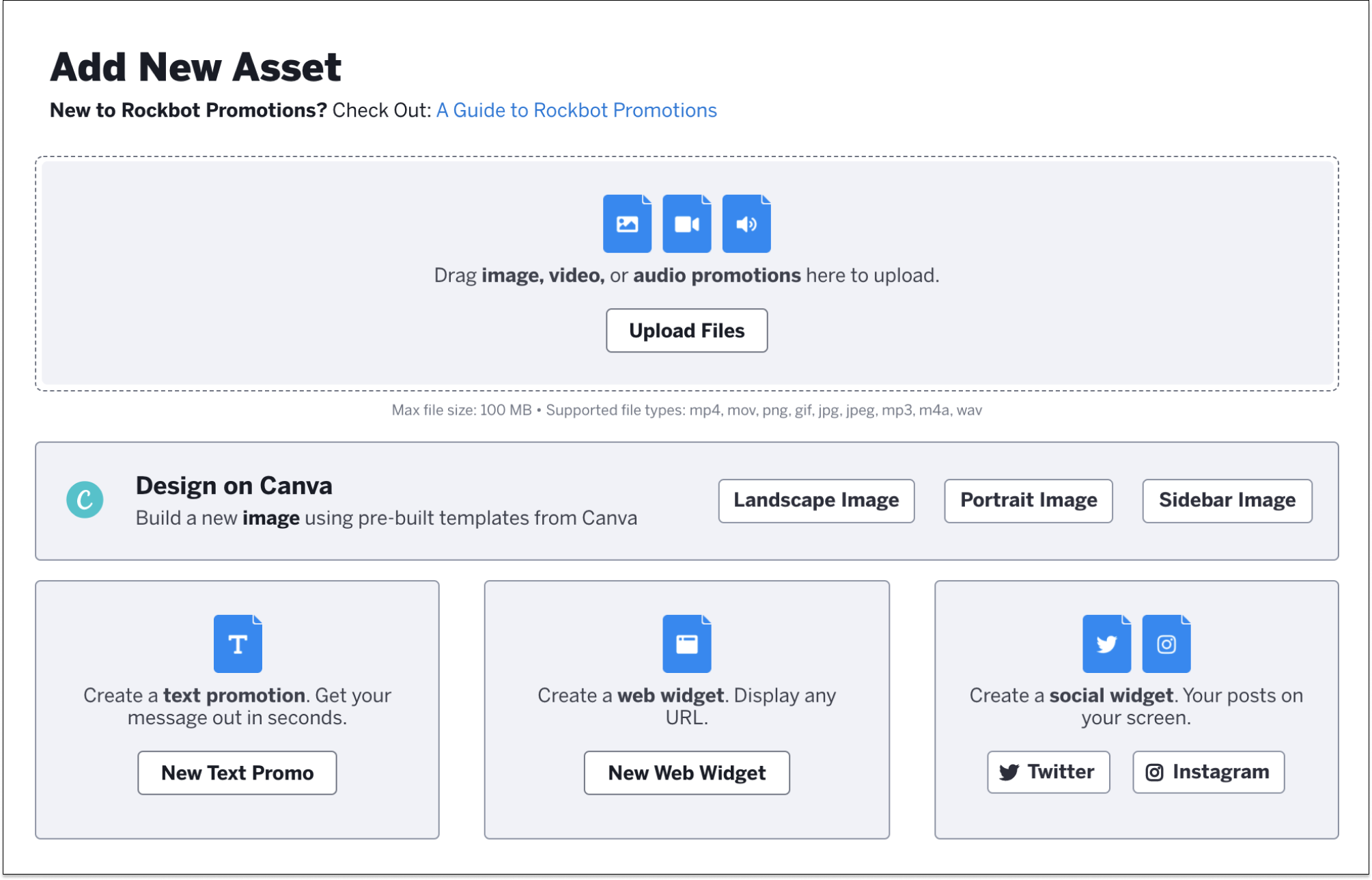 Uploading Assets
Selecting a single asset to upload will launch the asset editor, with the option to Save and complete the upload. Exiting this screen without saving will result in the asset not being added.
Make sure you select the correct orientation for your asset - it cannot be changed once the upload is complete! Assets will only play on screens that match their orientation.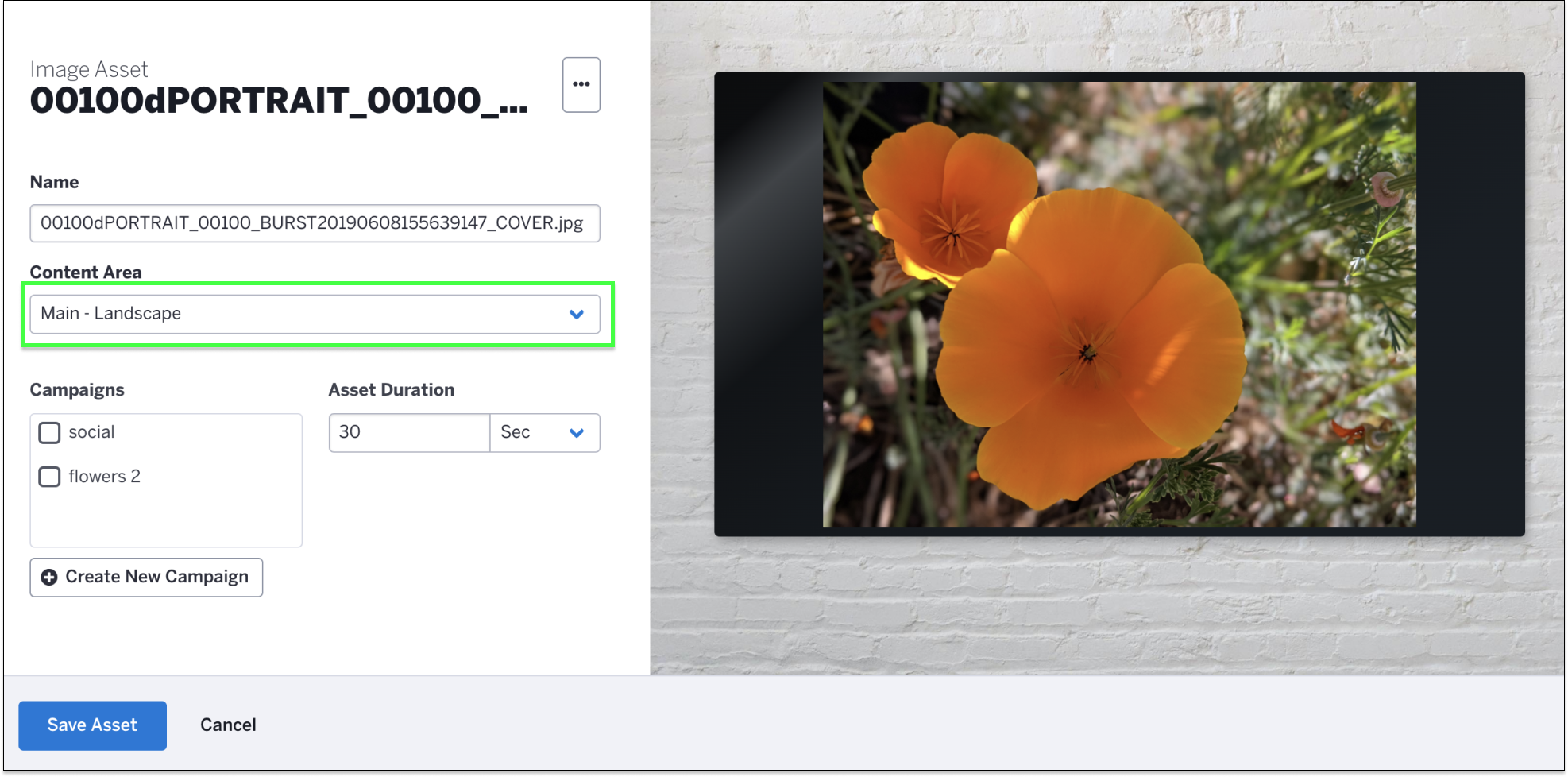 From this editor you can name your asset, control the orientation, limit when it will be available, add it to a campaign, or even create a new campaign using this asset.
For uploaded asset types (video, images, and audio) you can upload multiple assets at once, including assets of different types. Selecting more than one file will launch the bulk uploader.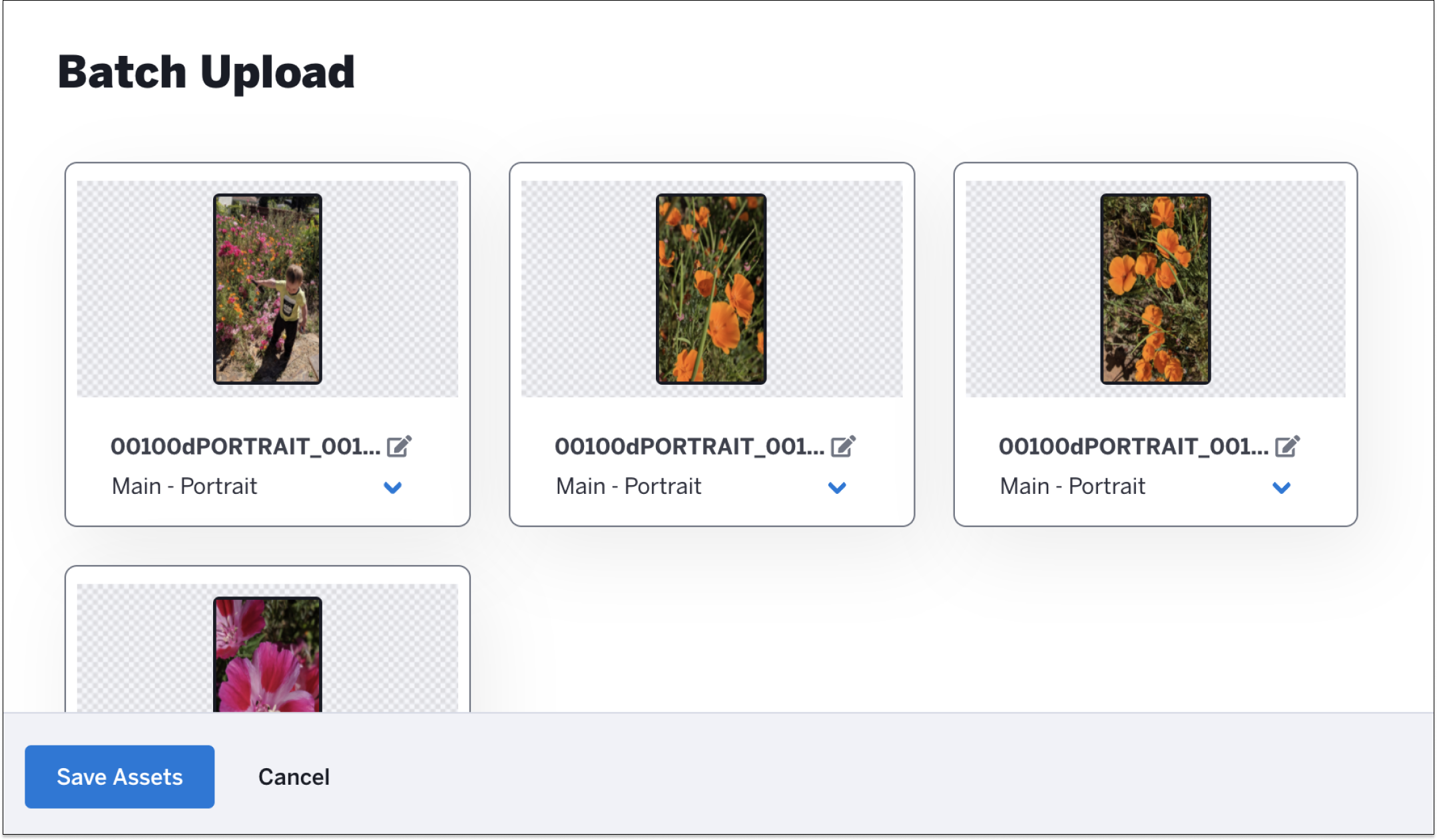 Once your uploads are complete, your new assets may take a few moments to process and become available.
You can launch the Asset editor at any time by clicking on the Asset's thumbnail.
Text Assets
The Text asset editor lets you preview your assets in real time as you add text and select options. Note that we will incorporate your logo into text promotions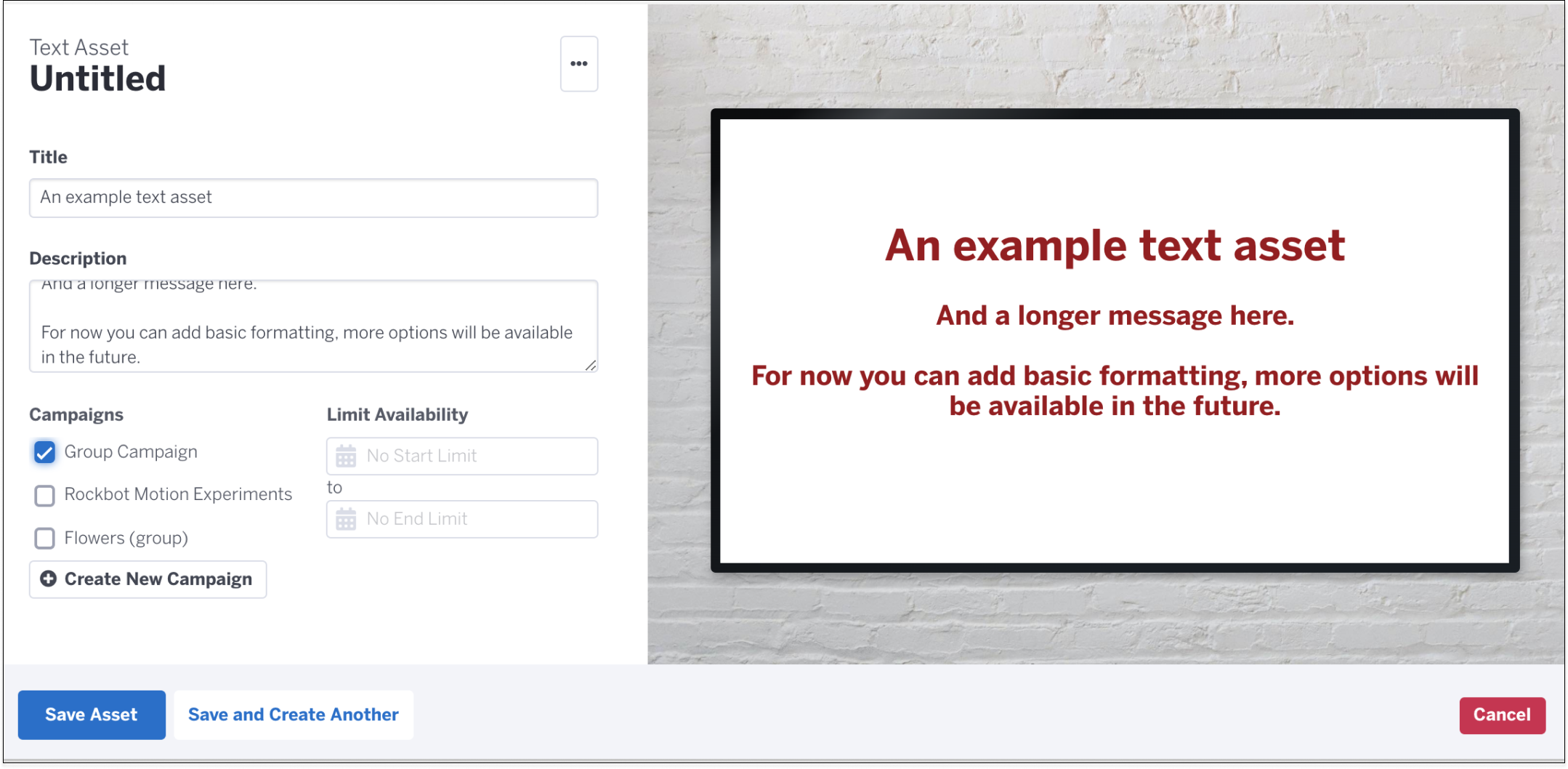 Web Assets
The web asset type lets you embed a webpage into your digital signage. Make sure you check the live preview to ensure everything will display correctly.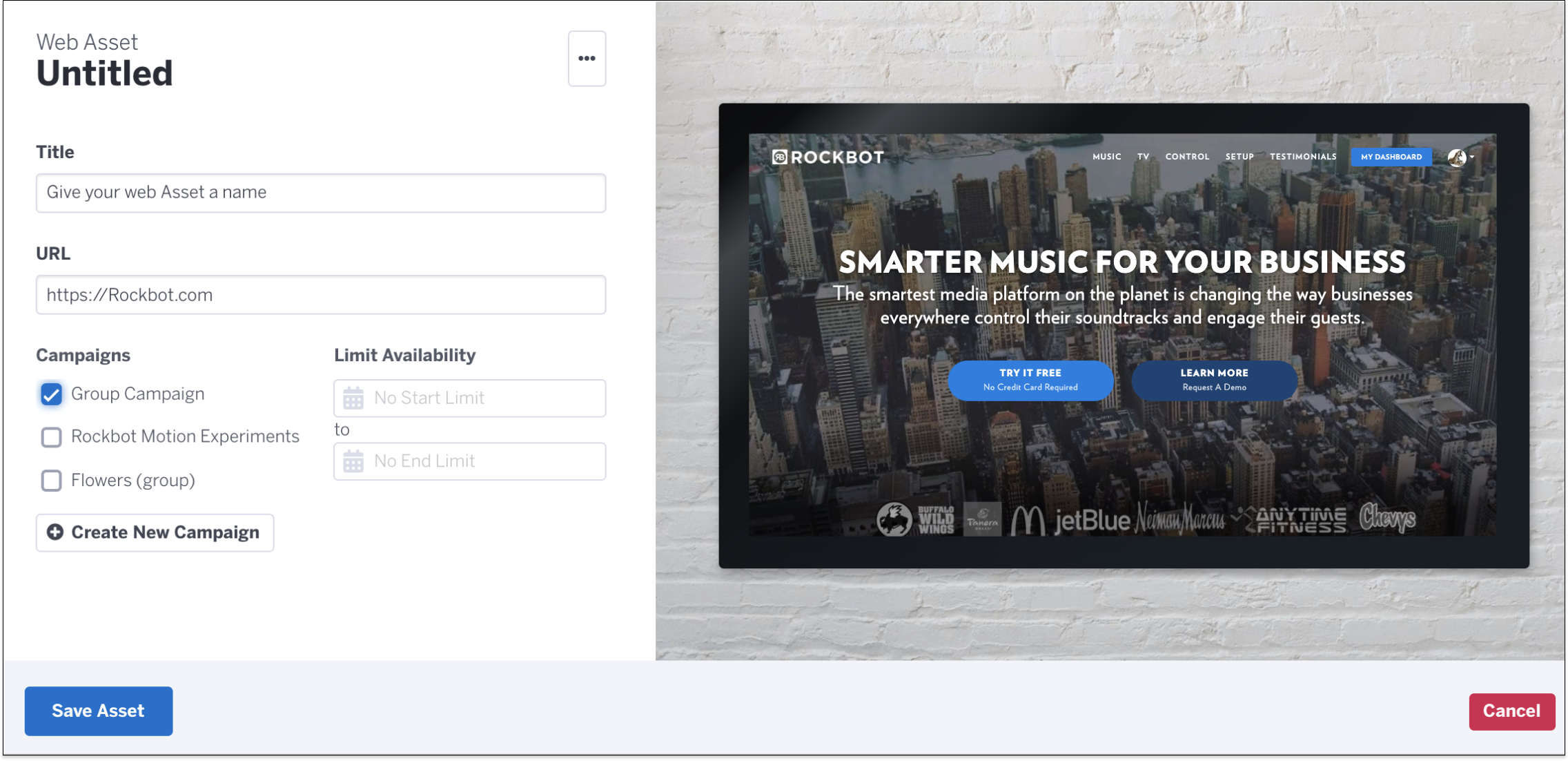 Limiting Asset availability
Within large organizations it is common to have different people in charge of creating assets and scheduling campaigns. By limiting an Assets availability you can ensure that specific asset will only appear within a specific date range - even if it's added to a campaign that includes other dates.
Date limiting is available in the Group version of the Marketing tools for all Asset types.