Your Rockbot media player can automatically start and stop every day at specified times. To set up your custom music playback hours:
Navigate to the Music section on your Dashboard
Click on the Settings tab
Modify your Music Hours by clicking on the current schedule
Set your Music Hours
You can choose to schedule the same hours for all days or choose a schedule for each day of the week.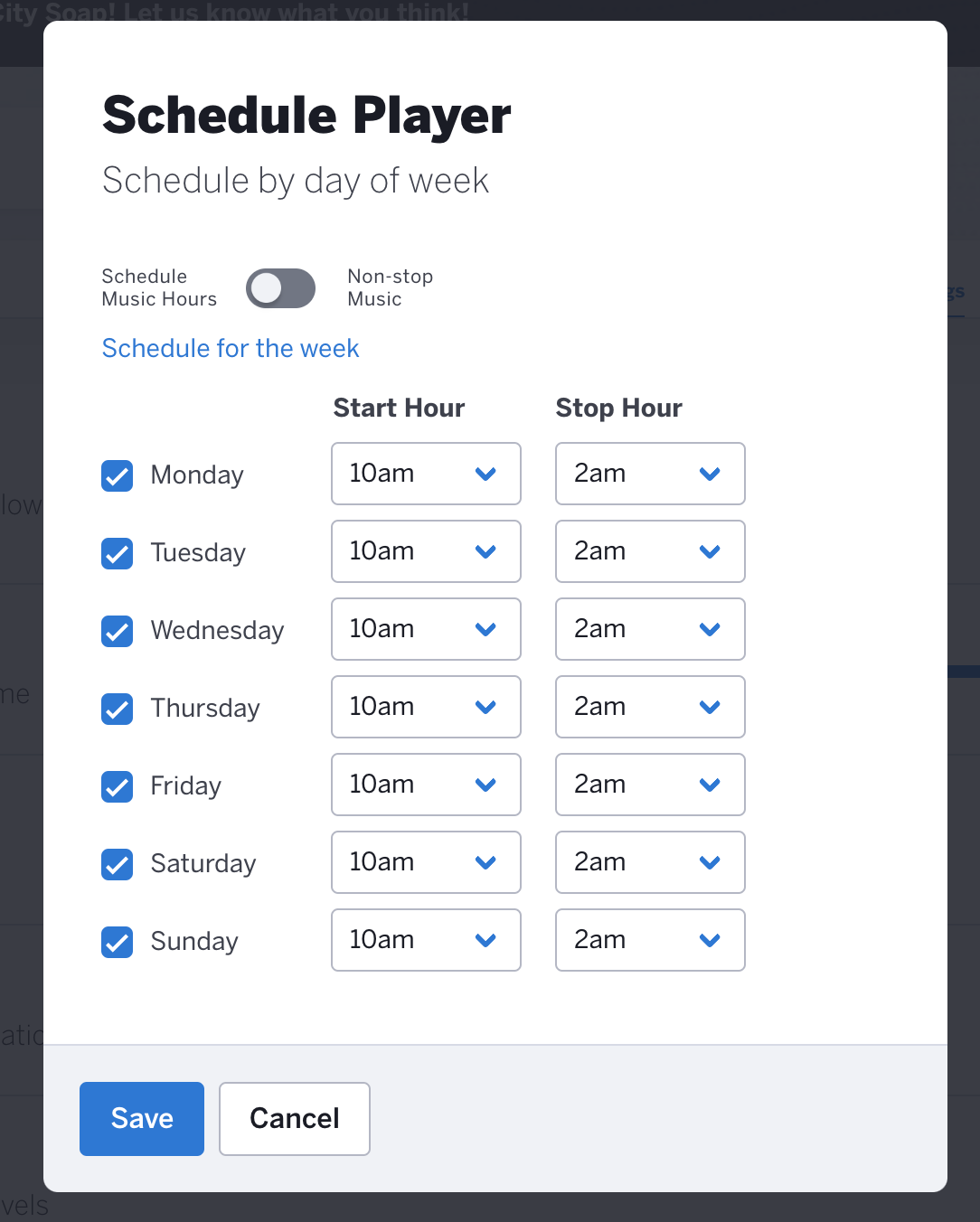 Please Note: the Rockbot web player, mobile Rockbot Remote player, and Sonos player require a manual start and stop.