Smart volume lets you schedule your volume to automatically adjust throughout the day according to a pre-set schedule.
Why would I use Smart Volume?
Do you find yourself adjusting the volume as the crowd increases or decreases throughout the day? Would you like the music to start before your business opens or get quieter, but not turn off entirely, when your doors close? Our Smart Volume feature can automate these volume fluctuations so you never have to touch a thing.
What is the cost of Smart Volume?
Smart Volume is a free feature within your Rockbot Web Dashboard. Follow the steps below to enable it.
How do I set up Smart Volume?
First and foremost, set your amplifier/speaker system to 75% of its total volume.

Go to your Web Dashboard - dashboard.rockbot.com
Click the Music icon on the left side navigation > Go to the Music Settings tab in the top index
Click Enable Smart Volume
Once enabled > Click Edit Schedule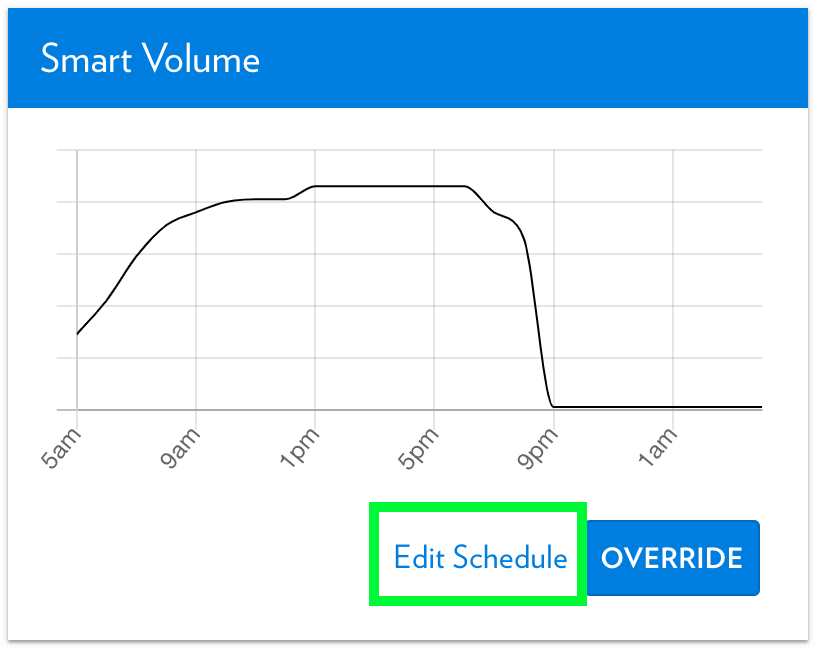 In the pop-up window, you can:

1.

Manually set your Smart Volume

schedule by clicking each dot and dragging it to the desired volume + time. *The volume can be adjusted to 1/10 of each level (Ex: 7.3)
2. Click the

Smart Volume Wizard

and allow Rockbot to guide you through the setup flow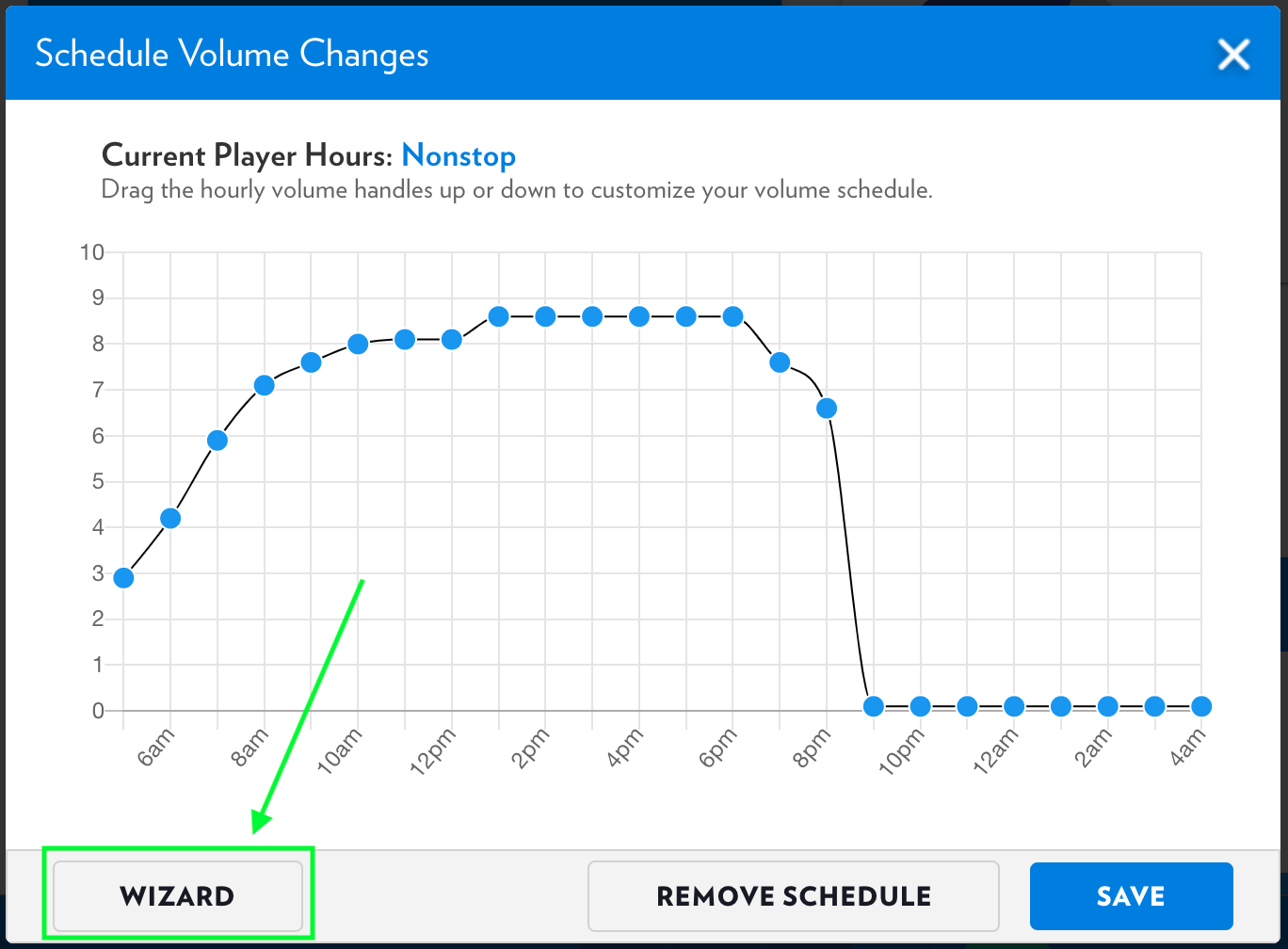 Once your Smart Volume schedule is established, you can adjust it manually or run the wizard again.

You can also

temporarily

change the automation with the

Override

feature.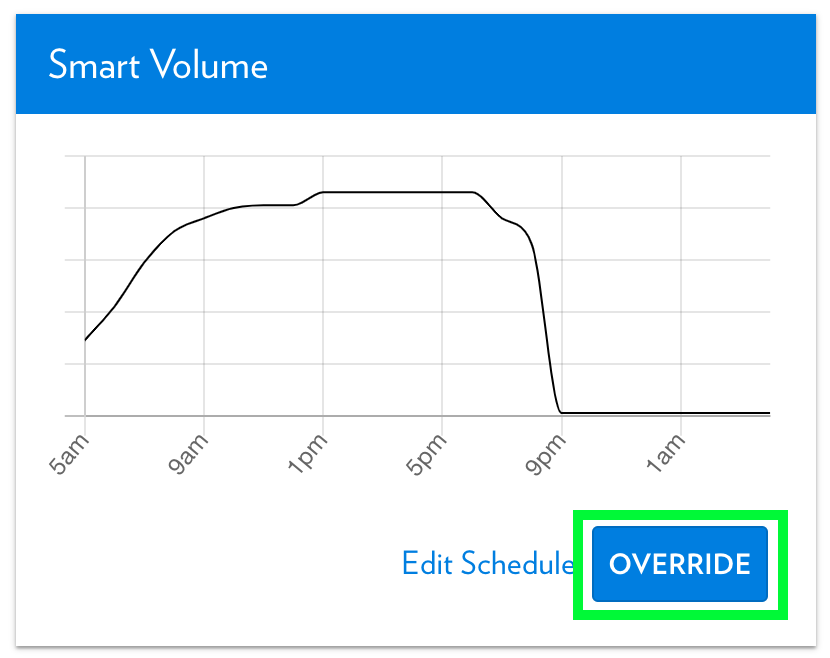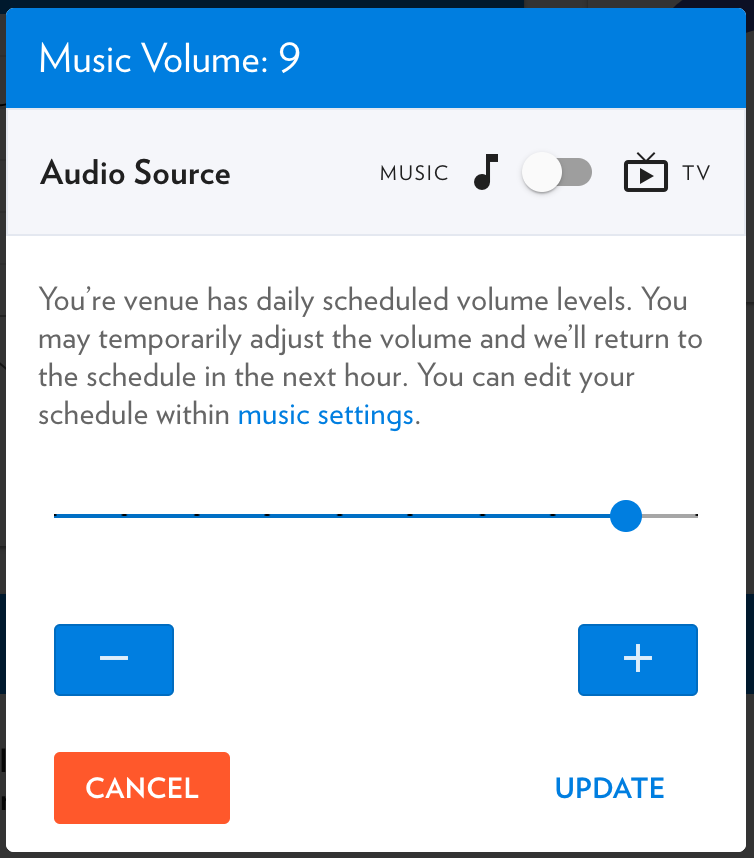 For further questions, contact Rockbot support at support@rockbot.com.