Does the Rockbot Web Dashboard or the Remote App show music is streaming, however, there is no sound (or there is static) coming through your speaker system? If the answer is "yes", the following troubleshooting steps will help you isolate the issue and identify if this is a Rockbot software issue or a Speaker/Amplifier Issue.
Step 1: Check the Connections
Confirm that music

should

be playing (Web Dashboard or Remote App active music queue) and that the system is not offline or paused.

Check the player volume under the

Music Settings

.  Make sure the volume is turned up on the dashboard between 7-10.

Confirm all relevant cables are connected and firmly in place: (

Power Cord, Ethernet and Audio Cable)

Make sure the amplifier/adaptor and audio cable are firmly connected together.

Confirm that the audio equipment is

Turned On

.

Confirm the audio cord is connected into the

proper input and mode

(where the audio cable is connected on the back).

Make sure the audio on the amplifier is turned up.

Make sure the speakers are not muted.

If it's a home theatre amplifier, make sure Speakers A and B are on.
Step 2: Check the Audio Port
Plug a pair of headphones with an audio port into your streaming device
If, YES, you hear music and it's clear, the issue is with your

speaker/amplifier

.

Confirm that the audio cable is firmly seated into your streaming device and into your speaker system/amplifier
Confirm that your audio system/amplifier is turned on and set on the correct input
Adjust the volume knob on your speaker system/amplifier higher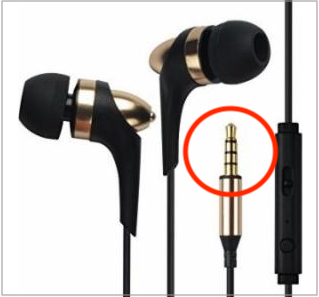 If, NO, try the following:

Try launching another audio source (Web Dashboard or Rockbot Remote App) to see if the music is streaming properly
If there still isn't any audio playing from the Remote app or your device:

Force close all apps on your streaming device
Uninstall the Rockbot Remote app and then reinstall (this will prompt you to log back into the Remote App)

Ensure you do not have any apps or websites open which could be hijacking your audio (Ex: Youtube, Pandora, Spotify, Sound Cloud)
You may need to restart your device and/or clear your cache/cookies.
If you continue to have issues reach out to support@rockbot.com or 415-813-6020 Ext 1 to troubleshoot further.
Keywords Android iOS sound volume